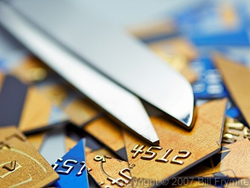 Bitcoin makes credit card scams a thing of the past.
San Diego, California (PRWEB) March 08, 2014
Bitcoin continues to revolutionize the concept of sound money by making old concepts of payment go the way of the dinosaurs. Today many merchants are refusing to accept credit cards because they are not adequately protected from credit card based fraud.
Joseph Castillo, Founder and President of Agora Commodities, put it this way when explaining why his company will no longer accept credit cards for payments of gold and silver. "Bitcoin is a much solider way of accepting payment over the internet. Essentially, any customer can pay for precious metals instantly. Once the bitcoin reaches our wallet we know we have been paid plain and simple."
He added, "When we excepted credit cards we were never safe. We could have gone through the entire vetting process and still been held liable if the customer said the transaction was fraudulent".
There is a philosophical principle at play with Agora Commodites' rejection of credit cards as well. Dealing in precious metals is transacting with sound money. Something that credit clearly is not.
Agora Commodities is the largest Bitcoin to precious metals dealer. They offer all the most popular gold, silver, platinum, palladium, and rhodium products at the lowest prices. Invest in precious metals today by visiting Agora Commodities.