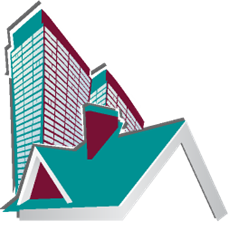 Top 10 dead celebrity homes currently for sale
Pompano Beach, Florida (PRWEB) February 24, 2014
Some of the most spectacular and unusual homes in the world belong to celebrities. TopTenRealEstateDeals puts the spotlight on beautiful properties that once belonged to big celebrities. Homes that are currently or recently for sale. Was Bob Hope's home modeled after a volcano, or was it a UFO? Did Dick Clark's house reflect a rock and roll theme or was it something more? Did Elvis Presley's Hollywood home drip with the décor one would expect from the Memphis Flash or did it look more like the home of a CEO from an accounting firm?
TopTenRealEstateDeals presents "Top 10 Dead Celebrity Homes."
"Bob Hope's $50 Million Volcano"
Volcano and UFO have been used to describe the 23,000-square-foot home of Bob and Dolores Hope in Palm Springs, California. The Hopes commissioned designer John Lautner to design their vacation home in 1973 and it still stands as one of the most unique homes in the world.
The unusual design isn't the home's only stunning feature. The funnyman spared no expense to make the home as comfortable and full of amenities as possible. An indoor and outdoor pool, spa with greenhouse wall, pond, tennis court and, of course, putting greens make this home perfect for entertaining a family or a bevy of guests. If you have an extra $50 million, you could be "on the road" to owning Hope's volcano home.
"Dick Clark's Rock 'n' Roll House"
Is it a hip caveman's bachelor pad? Did the Flintstones win the Powerball jackpot? No, it's just Dick Clark's "rockin" one-bedroom, two bath Malibu home nestled near the Santa Monica Mountains. Dick's home was built with boulder themed surroundings and interior to blend in with the mountain hills.
The extremely unique dwelling is situated on twenty-three private acres with large windows throughout and 360-degree views that cover the Pacific Ocean, Boney Mountains and Malibu night lights. The ceilings, floors, walls, furniture and even the faces of the cabinetry play into the home's rock theme. With a price tag of $3.5 million, any potential buyer will look at Dick's home and say 'rock on!'
"Katharine Hepburn's Hurricane House"
Style, grace, beauty, class, elegance…All words used to describe the award winning actress Katharine Hepburn throughout her sixty year career. These attributes are also reflected where the grand dame of Hollywood called home from 1913 until her death in 2003. The long time Hepburn family estate where Katharine and friends such as Howard Hughes and Spencer Tracy wiled the nights away watching the waters of Long Island Sound lap on the home's private beaches. The waterfront home was completely rebuilt in 1939 after a hurricane destroyed it, and renovated in 2005 by Frank Sciame, who also did the renovations of the New York Public Library and St. Patrick's Cathedral.
The lucky new owner of the Hepburn estate will never have to "guess who's coming to dinner" as the 8,000-square-foot home sits on 3.4 private acres with a large pond, lush golf course and three bedroom guest house. The estate is on 680 feet of waterfront where Ms. Hepburn would take frequent swims, even when snow coated the ground.
Taking a tour of the Hepburn estate, with its twenty-one rooms and price tag of $30 million, any prospective buyer would feel like a king or queen in the place Katharine herself called 'Paradise'.
"Elvis Has Left the Building"
Elvis has left the building and it was for sale at $12.99 million. The Beverly Hills mansion is the home Elvis and Priscilla bought for $400,000 when they were first married in 1967. That was also the year he made the films "Double Trouble" and "Clambake," so it made sense to live in Hollywood. Elvis made six more movies while living there and even stayed on after their divorce in 1972.
Subsequent owners of this 5,367-square-foot, four-bedroom and five-bath home renovated it to take advantage of its location with stunning views over Los Angeles. The Elvis home was purchased by Hard Rock co-founder Peter Morton for $9.8 million in 2013.
"Al Capone's Miami Hideout"
Everywhere you look today there are people calling themselves 'gangsters' but it takes more than a rap album and your mother's Escalade to call yourself a 'gangster.' It takes three-piece suits, thumbing your nose at johnny law and owning houses all over the country where you can hide out from the cops. Houses like Al Capone's Miami mansion where he could bring down the whole gang and get away from it all. This is the home where Capone was vacationing in 1929 when seven of his rivals were gunned down in Chicago in the Saint Valentines Day Massacre.
Originally built in 1922 by Clarence Busch, of the Anheuser-Busch beer barons, the home was purchased by Capone in 1928 at 6,103 square feet, seven bedrooms and five baths. Always the gentleman, Capone added two powder rooms so any gun moll would consider herself a lucky dame while she spent time with the king of Chicago crime.
The new lucky owner, either while relaxing on the 100 feet of water frontage on Biscayne Bay or taking a dip in the same swimming pool Capone himself used, could appreciate why Al would set down his Tommy Gun and relax with a Tom Collins in the pool cabana Capone added to the home. The beautifully landscaped 30,000 square foot lot also holds a guest home Capone had constructed on the property for his henchmen.
This home has beauty, old school grace, beautiful architecture and a rich colorful history to go along with it. Most 'gangsters' today would find this home a steal with its asking price of $9,500,000.
To see the entire Top 10 Dead Celebrity homes, visit TopTenRealEstateDeals.com.