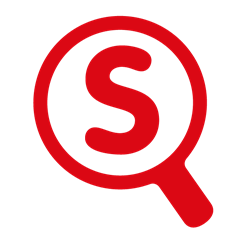 Internet home buyers were more likely to contact a real estate agent than buyers who did not use the Internet to search for homes.
Mississauga, Ontario (PRWEB) February 25, 2014
In today's real estate market, home buyers rely less on newspapers and open houses and more on online resources, in their search for a home.
Home buyers want to learn as much as possible about the home buying process by relying on online content, compared to the past, when they'd more than likely turn to friends and family to compare notes. Searching online for a home has basically become the standard, and more and more people are heading to their computers when that thought of buying a home enters their mind.
Of course, like anything else, there are exceptions. Home buyers over the age of 50 stick to tradition, and are more likely to grab a newspaper or talk to a real estate agent, without even thinking about searching for a home online. By contrast, those under the age of 50, especially those within their 20s and 30s, are going to begin their search for a new home online.
Online real estate has not however, sped up the home buying process. Unlike a site such as Amazon or eBay, you can't just simply add a home to a cart and checkout. Online search for homes is basically the starting point for potential home buyers, to in a sense, get a feel for what is out there, and more importantly, narrow the list of potential homes to purchase. Another interesting note is that home buyers are actually taking twice as long to search for a home, and there after visiting twice as many homes as traditional buyers. What does that say? It says that today's home buyer, or at least, the tech-savvy home buyer, is much more thorough in their search for a home, because with the wealth of sources available online, they can afford to be.
Search Realty is aware of the importance the internet plays in the real estate world, and that is the reason Search Realty specializes in internet marketing with a large online presence spread throughout over 100 real estate websites. Search Realty uses traffic to sell homes for sale, find home buyers for prospective home sellers and also to recruit highly skilled realtors, to service home buyers and home sellers, ensuring a thorough and fulfilling experience, all at zero fees to the home buyer.
But, no matter how things change, some things remain the same. Real estate agents are still the most important source of information for home buyers.
Internet home buyers were more likely to contact a real estate agent than buyers who did not use the Internet to search for homes. Thus, although searching for a home online, is the first step for a lot of home buyers, eventually, home buyers will enlist the aid of a real estate agent. Search Realty not only provides a wealthy online presence, but also has a talented array of agents that can handle each step of the home buying process, including advise on mortgages, home values, the best neighbourhoods for families and the top schools in a specific geographical region.
Here are three advantages to purchasing a home online.
1. It allows the home buyer quickly see a large number of properties on the market, and obtain details about each, such as home values and asking price.
2. If the home buyer has narrowed down their search to a specific neighbourhood or area, the home buyer can focus a search for a home to that specific area.
3. Finally, through searching for a home online, list details are provided and the home buyer can easily follow up once a promising home is found.
Search Realty's online presence isn't simply about content, it's about good content. Details that home buyers need, in order to come to a decision on which home to purchase. And once that online search is complete, and the home buyer has narrowed their search to a few homes, Search Realty agents are ready and willing, to aid the home buyer through the entire home buying process.
About Search Realty
Search Realty Corp.,Brokerage is a real estate company utilizing the best tools and technology to serve the needs of today's Home Buyers, Sellers and REALTORS®. Search Realty Corp. has quickly grown to 100+ websites, over 15,000 Unique Visitors per month and 135,000 Page Views per month.