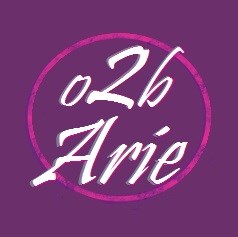 Ariane Williams is making her fitness expertise available to the world!
Fresno, CA (PRWEB) February 21, 2014
Her name is Ariane Williams and she is the outspoken new woman on VH1's Basketball Wives LA. Ariane is known on the show for her voicing her opinions and standing up for what she believes in, which has always been her key to success throughout her career. For as long as she can remember, Ariane has been constantly approached for advice on how she stays in shape and now she is making her fitness expertise available to everyone.
Ariane has recently launched her own lifestyle brand o2bArie LLC which offers personal fitness and yoga instruction. Ariane is a certified yoga instructor and has provided personal sessions for over three years throughout the state of California and now she is making herself available to people across the nation.
Ariane's exercise regimen includes improving your body mind and spirit through a series of physical and emotional routines. Ariane meets with her clients in local gyms and personal residences to offer her fitness services. She also has interest in creating her own yoga clothing line after she completes her final year at California State University, Fresno and earns her Bachelor's Degree in Fashion Merchandising.
To learn more about Ariane Williams or for booking requests contact Domenick Nati at http://www.NatiCelebs.com
About Ariane Williams
In 2002 Ariane started dating high school friend and NBA star DeShawn Stevenson. The two were a part of the NBA's A-list crowd and threw parties in their hometown of Fresno, one of which included a private performance from Lil Wayne. In 2007 DeShawn proposed to Ariane with a custom engagement ring from their long-time jeweler, Jason of Beverly Hills. The couple had an extravagant engagement party that even included a surprise personal serenade from Jon B. Ariane and DeShawn have two kids together but agreed to break up in 2009.