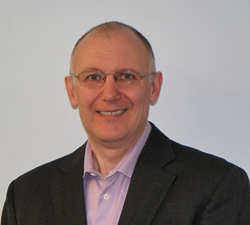 With more organizations adopting the Cobit framework, it was an important feature addition for us.
Toronto, Canada (PRWEB) February 25, 2014
With more companies embarking on the journey to adopt industry best practices such as ITIL and CobiT. Navvia delivers an easier way to assess organizational readiness with its COBIT framework questionnaires.
Navvia's CEO and Co-founder, David Mainville says, "Good IT Service Management (ITSM) practices are one of the most effective ways to mitigate risk and to reduce the costs associated with managing information technology. CobiT 5 is one of the best ways to quantify how well your Service Management practices are performing. At Navvia, we wanted to give all Service Management practitioners an easy way to measure their capabilities so that they can continuously improve their ability to support business outcomes."
With Navvia, organizations will now be able to easily self assess their Information Technology processes using pre-built questionnaires based on both the CobiT 5 and ISO/15504 standards. Questionnaires can be easily distributed electronically to anyone in the organization with the results tabulated in real-time. A comprehensive set of pre-built reports will provide organizations with insight on where to focus improvements.
This new capability extends the functionality of the Navvia software which also includes; process design, requirements definitions, processes governance and unlimited Service Management education. Navvia will be demonstrating this new functionality at the 24th Annual HDI World Conference for IT Service & Technical Support in Orlando April 1-4, 2014.
To learn more visit Navvia.
For a free test drive of our software go here.
About Navvia
For over 15 years, Navvia has been helping the Fortune 1000 take the complexity out of IT Service Management. Navvia offers innovative software designed to drive your service management program plus a full range of ITSM consulting services for when you need a little help.