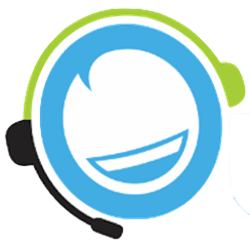 Telemarketing agents and companies now have an intuitive, productivity-driven new interface to work with.
Las Vegas, NV (PRWEB) February 26, 2014
Outbounders.com launched today its new, user-friendly interface. The site has been for two years in BETA testing and during that time its features and technologies were fine-tuned. Client and agent feedback has been crucial during the BETA phase as the company aimed to provide the easiest solution for creating and managing outbound telemarketing campaigns.
With the previous Outbounders.com interface, the company sought to offer an intuitive site environment with features capable of fast-tracking campaign planning and management. The just-launched Outbounders.com interface builds upon this philosophy and provides telemarketers and companies a user-optimized interface to collaborate through. Currently, more than 6,000 telemarketers and clients are using Outbouders.com. User experience for both new and existing users will be smoother and more time-efficient. James Stinson, founder of Outbounders.com, commented on the new interface,
"Outbounders.com lets companies launch outbound telemarketing campaigns in 15 minutes or less. Today, with our new, user-friendly interface, things are taken to the next level. Telemarketing agents and companies now have an intuitive and productivity-driven interface to work with."
The new interface lets companies, irrespective of their size and budget, boost lead generation and increase their sales and profits with outbound campaigns. Outbounders.com differs from freelancer marketplaces like oDesk and Elance, because it's a suite of integrated technology exclusively designed for outbound telemarketing campaigns. The user interface improvements let clients manage their agent teams more effectively and at the same time, agents can improve their performance, a win-win for both.
Outbounders.com, unlike outbound software like Aspect, inContact and Five 9 enables clients to evaluate telemarketers to ensure they hire those with the best skill set and hourly rate combination. More precisely, clients can listen to call recordings and interview potential agents before hiring them. Thanks to Outbounders.com's integrated technology, campaign management is easier now. Agent time, performance, and pay are intuitively organized for time-effective management by clients and team leaders.
For more information on Outbounders.com and the pricing options available for telemarketing solutions, visit http://www.outbounders.com or e-mail james.stinson(at)outbounders(dot)com.
About Outbounders.com
Outbounders.com is a fast growing marketplace for outbound telemarketing campaigns, online jobs and connecting companies with telemarketing agents that do everything from event marketing to lead generation.