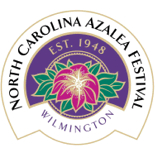 We are thrilled to bring Widespread Panic back to the Azalea Festival. And with Justin Moore opening the weekend, these concerts are sure to rock.
Wilmington, NC (PRWEB) February 25, 2014
From Birkenstocks to cowboy boots (or any footwear in between), the 2014 North Carolina Azalea Festival has lined up three nights of foot-stomping, head-nodding, dance-your-heart-out music featuring legendary Widespread Panic and up-and-coming country artists Justin Moore, Randy Houser and Josh Thompson.
The Azalea Festival is the South's premier event celebrating music, style, pageantry and gardens. This year's exceptional musical lineup tops off five days of springtime splendor that has been a "scene to be seen" for 67 years.
Bringing Widespread Panic and Justin Moore to town will be a highlight for music fans of all kinds, and this marks the second year the festival has held its concerts at a new outdoor venue along the banks of the beautiful Cape Fear River.
"We are thrilled to bring Widespread Panic back to the Azalea Festival at our new downtown venue. Having them headline for two nights will give fans a chance to experience Widespread in Wilmington in a way that's never been done before," says 2014 Azalea Festival President Steve Coble.
The highly-acclaimed and devotedly-followed Southern rock band, Widespread Panic, will take the stage April 11 and 12 at 8 p.m. Justin Moore will kick off the concert series at the same time on April 10, with his Off The Beaten Path tour, accompanied by Randy Houser and Josh Thompson.
"We have a long-standing tradition of putting great country music acts on stage during the Azalea Festival, and Justin Moore is sure to be one we will all remember," says Coble. "This concert will kick the Azalea Festival off with a down-home, kick-up-your-boots tempo."
All the concerts will take place at the outdoor Miller Lite Main Stage on the downtown campus lot of Cape Fear Community College (CFCC) in historic Wilmington. Gates will open at 6 p.m.
Widespread Panic tickets are $60 and can be ordered online at http://www.ncazaleafestival.org or at the Azalea Festival office at 5725 Oleander Drive, Suite B7.
Justin Moore tickets are $31.50 and can be ordered online or at the festival office. The event is rain or shine, and all tickets are non-refundable.
For more information on the upcoming 67th Annual North Carolina Azalea Festival, visit http://www.ncazaleafestival.org or contact Claire Parker or Brandy Brinson at Parker-Brinson Communications.
Since its inception in 1948, the North Carolina Azalea Festival has blossomed into an extended weekend celebration that attracts more than 300,000 people and generates more than $51 million for the local economy. The festival showcases our community's rich array of artwork, gardens, history and culture through recreational, educational and family-oriented events.