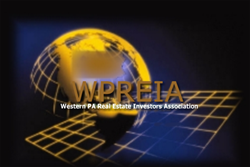 Pittsburgh, Pennsylvania (PRWEB) February 24, 2014
Pittsburgh Real Estate Investors Association's President, Josh Caldwell, spoke at the Pittsburgh City Council meeting to address the proposed land bank. Mr. Caldwell proposed a new partnership that would align the goals of the City of Pittsburgh, community groups, and investors.
The goal of the Land Bank program is to return many of the city's vacant, abandoned, or tax delinquent properties back to productive use in the most efficient manner. The current method of returning abandoned property back to productive use isn't working. There are approximately 26,000 properties in Pittsburgh that produce no tax revenue, provide shelter to nobody, and are a safety hazard for local children. That is the problem that Pittsburgh Mayor, Bill Peduto, and City Council face.
Land bank legislation sponsor Councilwoman Deb Gross, as well as Council Members Darlene Harris, Theresa Kail-Smith, Natalia Rudiak, Corey O'Conner, Reverend Daniel Lavelle, Rickey Burgess, and Council President Bruce Kraus were on hand to hear comments from the public.
A host of community groups and church leaders spoke of citizens' concerns about the land bank. These civic leaders and community organizers were concerned about the effects of the land bank in neighborhoods like Homewood, The Hill District, East Liberty, Garfield, and every other city neighborhood that would suffer if the program doesn't include adequate controls or local representation. Community groups fear a loss of control of their neighborhoods. They fear predatory practices by land speculators. Community leaders fear the potential for an over reaching government bureaucracy with too much power and limited accountability to the voters. All of these fears were well articulated during the meeting.
Real estate investors were only represented by a few voices, most prominently by Josh Caldwell of the Pittsburgh Real Estate Investors Association and Noble Rehabbers. Real estate investors are a key component in any neighborhood revitalization project. Simply put, investors risk capital to rehab a vacant property. City governments, community groups, churches and low income residents do not have the necessary skill set or the cash to perform this function on a large scale. The problem here is that real estate investors won't buy a property that will be worth less than it costs to rehab.
When a city has 26,000 vacant properties, the rehab project is a large scale. No single company could take on the challenge of repairing that many problems without triggering fears of crony capitalism and other predatory practices.
The solution proposed by Josh Caldwell is simple and addresses the concerns of city Government, Community Leaders, and Real Estate Investors. Most importantly the proposal creates a path to home ownership for thousands of city residents. The mechanism as proposed would be to use the power of the City Land Bank to take vacant and only vacant properties, move these properties through the judicial sale process to free them of all encumbrances. Once the property was free and clear it would be exposed to local community groups first. If the community group can rehab the property or partner with an investor to do so, then the property is on its way back to productive use. Properties that are not selected are then offered to local small time investors. The Pittsburgh Real Estate Investors Association represents nearly 600 of these small local investors. Investors get a clear title to the property with the caveat that they must rehab and have the property ready to sell to a local community group within one year of acquisition. This is where the proposal is truly unique. Investors can then create owner financing terms with which to sell the newly rehabbed houses to community groups. A transaction like this would be from one legal entity to another legal entity and exempt from Dodd-Frank owner financing restrictions. With owner financing in place, community groups could then select local residents for a path to home ownership within the community. There would be no need for low income residents to qualify for bank financing. The City of Pittsburgh wins, community groups win, small local real estate investors win, and most importantly low income city residents would win big, as the world of affordable house would blossom into the world of home ownership. People who have been life-long renters could become home owners. With increased home ownership local property values would rise in a way that Pittsburgh has never seen.
The Pittsburgh Real Estate Investors Association already has everything needed to make this program work. The group could either act as a clearing house for investors or as a private certifying group to train aspiring program participants. President Josh Caldwell is offering to help City Government and Mayor Peduto in any way possible.
Josh Caldwell can be reached via email: Pittsburghreia(at)aol(dot)com.