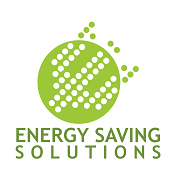 Miami, FL (PRWEB) February 22, 2014
Energy Saving Solutions USA ("ESS" or the "Company"), the creators of the LED with a lifetime guarantee™, is pleased to announce that as a part of the Company's strategic expansion plans, it has brought on experienced operations professional and MBA Starla Shepherd as its new Vice President of Operations, based out of its headquarters in Miami.
Starla Shepherd brings to Energy Saving Solutions extensive experience and a diverse background in operations, logistics, training, executive coaching and law enforcement. Throughout her career, she has developed leadership training for the U.S. federal government, conducted vulnerability assessments for cities, performed efficiency studies for numerous national companies and has owned a training company and a private investigative firm. She has held director and VP of Operations for multiple companies. She holds a B.A. degree from Barry University in Miami, an MBA in Business from Indiana Wesleyan University, and is currently pursuing a PhD in Psychology with a concentration in learning and cognition. Her hobbies are photography and travel.
Starla Shepherd commented, "I look forward to contributing to the success of Energy Saving Solutions and wholeheartedly believe in reducing the world's demand for energy. The focus of Energy Saving Solutions is one of helping companies reduce their energy costs, educating people on the incredible value of LED and remaining steadfast towards accomplishing both simultaneously, while ultimately making an impact on reducing the demand for energy."
Peter Stein of Energy Saving Solutions added, "We couldn't be more pleased to welcome Starla to our team. The operational know-how, work ethic and passion for reducing our demand for energy that she has displayed thus far is exceptional. We look forward to her significant contributions in the time ahead as we extend our energy and cost-savings to more businesses across the nation and worldwide."
Offered exclusively through Energy Savings Solutions and its authorized national dealer organization, the Forever LED Light™ is the only LED on the market protected by a lifetime guarantee exclusively administered by McCusker & Company and backed by Service USA, world class warranty and service providers out of Dallas.
The Company's Forever Green Savings Program ™, which allows for a conversion to LEDs with no up-front costs and with payments based on a portion of their electrical savings, remains the most convenient, energy- and cost-saving lighting solution for businesses and municipalities in the market today.
About Energy Saving Solutions:
Energy Saving Solutions USA – the creators of the LED with a lifetime guarantee ™ – provides businesses, government agencies, schools and non-profit organizations energy-efficient LED and induction lighting technology that is designed to save money and help reduce the environmental impact by reducing carbon emissions. The Miami, Fla.-based company also offers organizations the Forever Green Savings Program ™ which allows for a conversion to LEDs with no up-front costs; payments are based on a portion of their electrical savings. More information can be found at http://www.EnergySavingIndustry.com.