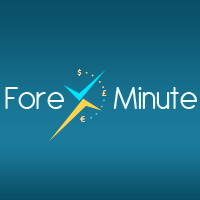 The portal simply needs to make sure that its review on the broker never seems to be outdated.
London, UK (PRWEB) February 23, 2014
Even after recently publishing its genuine AvaTrade review, ForexMinute is constantly monitoring the broker for its new updates. The portal simply needs to make sure that its review on the broker never seems to be outdated.
Questing the same, ForexMinute team has picked a new update from the AvaTrade office, mentioning the broker launching a new educational website for both novice and season traders. As per the details available on the firm's website, its new educational avatar will bring the most insightful contents and videos to learn and enhance trading from.
The update has been placed in the latest ForexMinute article on AvaTrade, published on February 21st '14 by the portal's founder Jonathan Millet. "By launching a new educational portal," he writes, "AvaTrade aims at making traders more sharp and skillful in their trades."
He adds, "The website is titled HushTrade.com and concise sections for both novice and premium traders. While the novice trader section is open for the public, the premium section is available for traders who already have a live account at AvaTrade."
The founder has also announced to update its AvaTrade review following the changes made in AvaTrade's services. He also gave the hint to offer an altogether different review of HushTrade.com once the site crosses its initial stages. "We are keen to see a portal that is dedicatedly trying to bring the sufficient forex knowledge to its users. Let us wait and watch to see how they turn out," concluded Jonathan.
About ForexMinute
ForexMinute has always proved its credibility when it comes to offering the most updated forex news. The same can also be said about the portal when it comes to offer traders with the most insightful and genuine forex brokers' reviews. The portal focuses on assisting forex traders by providing them the list of regulated forex brokers that offer advanced and friendly trading experience.
For more information, visit ForexMinute.com or call +1 800 758 5780.
You can have the ForexMinute newsletter delivered to you each trading day. Simply sign up today. You will be kept up to date on the latest market action. It's free and simple - http://www.forexminute.com/newsletter.