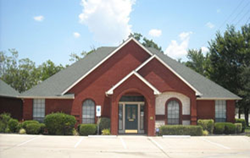 The clinic exists to encourage a culture that values the health and lives of women and unborn babies.
Keller, TX (PRWEB) February 25, 2014
Pregnancy Help 4 U announced Mike Huckabee as the keynote speaker for the Defend, Rescue, Deliver Fundraising Banquet. Former presidential candidate, Governor Mike Huckabee will speak to pro-life advocates and guests at the Irving Convention Center on Thursday, April 3, 2014 at 7:00 p.m.
"We are excited to host Governor Huckabee and State Representative Giovanni Capriglione at our annual fundraiser," said Kayla Schroeder, Executive Director of Pregnancy Help 4 U. "We want to celebrate all God has done for pregnant women in difficult situations and the babies that they carry. Pregnancy Help 4 U loves the clients and meets them where they are without judgment."
Pregnancy Help 4 U provides pregnancy testing, sonograms, and life-affirming pregnancy consultation at no cost to women experiencing unplanned pregnancies. These services have benefited over 1,300 women in Keller and surrounding areas since doors opened in 2011. The clinic exists to encourage a culture that values the health and lives of women and unborn babies.
In his book, "Do The Right Thing" Huckabee states, "Now, you can be quietly and passively pro-life, or you can be passionately and actively PRO-LIFE. I am the latter. I first became politically active because of my view on the sanctity of life."
Huckabee is the host of the number one rated weekend hit, Huckabee, on the Fox News Channel and Cumulus Media Networks' syndicated radio program, The Mike Huckabee Show, heard on more than 175 stations. He is the author of 9 books, the most recent being "A Simple Government." This is his fourth book to appear on the New York Times Best Seller list joining "Do the Right Thing," "A Simple Christmas" and "Can't Wait Till Christmas."
Registration is open for the 2014 Pregnancy Help 4 U, Defend, Rescue, Deliver banquet. Individual tickets are available for $50 and table sponsorships begin at $600. To purchase tickets, contact Abby Germer or visit lifeguards.pregnancyhelp4u.org/events.html.
About Pregnancy Help 4 U
Pregnancy Help 4 U is a free, non-judgmental clinic that helps women in need of pregnancy testing, sonograms and parenting education as well as post abortion recovery. PH4U serves women of all ages in diverse pregnancy situations, offering support. The clinic opened in 2011 and will launch a new STD screening program in June 2014. For more information, visit lifeguards.pregnancyhelp4u.org.
Contact: Kayla Schroeder, Pregnancy Help 4 U, (817) 753-6222