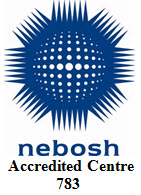 "If you want to succeed in the NEBOSH exams and learn an awful lot, OSHE Consultants is the best option." - Shell Oil
(PRWEB) March 04, 2014
If the answer is "yes" then OSHE Consultants Corp, a premier provider of USA and UK safety training is now offering the NEBOSH International Certificate in Oil and Gas Operational Safety, the NEBOSH International General Certificate in Occupational Safety & Health, NEBOSH International Construction Certificate, the International Fire and Risk Management certificate and the International Diploma in Safety & Health exams in Houston Texas USA.
OSHE Consultants - (USA Veteran owned), the only USA registered organization and an international provider of Safety and Health Courses, is accredited to offer the NEBOSH International Diploma, International, International Oil and Gas, General Certificate and the International Construction Certificate and the International Fire and Risk Management Certificate through, Classroom, E-learning and blended learning options. The blended learning option provides participants with the best of both worlds (classroom workshops and online access). Participants can also schedule examinations (except for the Diploma) when they are ready to sit for the examinations and study at their own pace.
OSHE Consultants, is pleased to announce its next offering of the NEBOSH International Technical certificate in Oil and Gas Operational Safety, the International General Certificate and Construction Certificate course in Houston Texas from 14-18th April, 2014. The Diploma is Scheduled for July 2014. What OSHE brings to USA Oil and Gas companies and other industries is an experienced provider with localized support to their staff training needs. The NEBOSH program is highly technical certification involving Safety & Health in the Oil and Gas Industry for both offshore and onshore personnel.
OSHE consultants have been involved in training professionals from the Middle East, Viet Nam, Europe, North America, Africa, Europe and to South America. The program leads to an International Certificate in Oil and Gas Operational Safety. Participants are provided with a sound background into safety principles, practices, and management in offshore and onshore operations. It involves 5-days of intensive training, followed by a two hour examination. The NEBOSH qualification is unique in that it teaches participants at an international level the best practices from the USA, the United Kingdom, and Europe.
As a leader in HSE training, OSHE Consultants has the unique ability to leverage such an international course because of it strong affiliation with both USA and the UK standards. The president of the company Carlstien Lutchmedial, is the holder of professional safety designations (CSP, CMIOSH, CPP) for the USA and the UK coupled with many years of experience working and teaching safety to international audiences. He has also been a NEBOSH Examiner. OSHE is well known internationally for taking the USA OSHA 10 & 30 hours courses and Trainer Courses to international safety professionals. OSHE Consultants also provides Disaster Response, bomb incident response training, and CBRNE/WMD training and other security courses.
Organizations wishing to have this training conducted in-house can contact OSHE Consultants or visit their website at http://www.osheconsultants.com. Registrations for the program can also be done at the website. All participants receive a text book authored by Carlstien Lutchmedial, and an accompanying power point manual. The book and power point manual are geared towards enhancing learning of safety in the oil and gas industry. Carlstien also runs a HSE social network website at http://www.hsenetwork.org . The company is very excited that as the only provider of the NEBOSH International Diploma, the International General Certificate and International Construction Certificate and NEBOSH International Technical Certificate in Oil and Gas Operational Safety in the USA, safety professionals from the USA will now gain a global perspective of best safety practices. Clients have come from all the major oil and gas industries, such as BP Amoco, STATIOL, British Gas, Chevron, FTS International, Pacific Drilling, Shell, Aramco, Lamnalco, CETCO, SMB Offshore, TECHNIP,Rowan Drilling, Petrotrin, etc. However, the course is open to everyone.
NEBOSH International Technical Certificate Oil and Gas Operational Safety (USA) is probably the one certification anyone working in the oil and gas safety environment must possess. In addition, many companies that are in the international market are now requesting all workers have some level of NEBOSH certification. Participants learn from management of permits to work, process safety management, risk assessments, safety case, failure modes, and fire and explosion hazards, to management of employees. Prospective participants are encouraged to register early as NEBOSH closes registrations three weeks in advance of the course start date. Seating is also limited.
OSHE Consultants Corp is a veteran owned organization.
For in house training globally, visit their website at http://www.osheconsultants.com or email us.