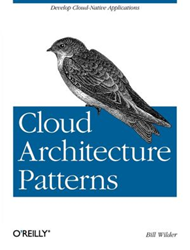 Software designed to take advantage of public cloud features is different from traditional software. It stands to reason that testing such software will require some different insights and approaches.
Santa Clara, CA (PRWEB) February 23, 2014
XBOSoft today announced their 2014 Webinar series from the XBOSoft Software Quality Knowledge Center. The Webinar series will usually feature 2 key note speakers a month and introduce a quarterly Knowledge Bites "lunch and learn" series.
Knowledge Bites will launch on March 11, 12, 13. The Knowledge Bite series meets a recent demand for deep dives into specific topics. This quarter, XBOSoft is answering a call from users to deliver a powerful and important view of Software Quality – its Economic Value and Metrics.
February's speakers featured Shaun Bradshaw (Managing with Metrics) Dr. Steve Adolph (Go Big with Agile, catch the webinar recording and learn a lot about scaling up with Agile). Kicking off March will be 7 Tips to Improve your Cloud Testing and Application Effectiveness. Bill will be offering insights on overcoming the new challenges involved with testing cloud software. He will also share how you can take advantage of cloud features to make applications more flexible and more powerful. He will also share some secrets on cloud can make testing easier than ever in some ways—even when testing non-cloud software.
When: Thursday, March 6, from 11.00 AM – 12:00 PM EST
Webinar: 7 Tips to Improve your Cloud Testing and Application Effectiveness
Bill is a straight-talking, pull-no-punches speaker. In this talk, author and cloud consultant Bill Wilder covers 7 things testing pros ought to know about the public cloud. The tips span cloud tools for better process and execution, decreasing the pain of test environment management, a look at some considerations for testing applications designed for the cloud, and more.
Presenter: Bill Wilder --Principal Cloud Architect for Development Partners Software Corporation. Bill is recognized by Microsoft as a Windows Azure MVP and an Azure Insider, and is the author of the book Cloud Architecture Patterns, published by O'Reilly in September 2012.
Register: Join us March 6:
https://www3.gotomeeting.com/register/921501006
Follow on Twitter: @XBOSoft #XBOSoftevent
About XBOSoft
XBOSoft, is a full-service fast-growing software testing firm, serving both US and European markets with offices in San Francisco, Amsterdam and Oslo. The firm is focused on Quality Assurance with deep technical expertise as well as broad domain experience and industry knowledge. It delivers manual and automated test execution across multiple hardware platforms, languages, operating systems, databases, application servers, and client browsers. XBOSoft leverages its XBO ONETM proprietary automation methodologies to identify bugs early and significantly decrease overall software development lifecycle time, cost and end-user dissatisfaction. The firm's XBO CommONETM proprietary online client collaboration tools enable clients to securely access their project progress 24/7. XBOSoft offers a unique, low-risk entry to software testing with its limited engagement Quick ReleaseTM program, one of the company's fastest growing products.