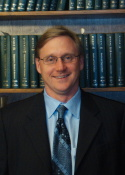 The people of New Jersey should stand for nothing less than reopening the investigation into Wells Fargo banking practices in New Jersey.
Westwood, NJ (PRWEB) February 25, 2014
A report written by Joshua Denbeaux Esq. and researched by Joseph Hickman, President Global Research Solutions LLC on January 27, 2014, entitled "Pick-a-Fraud Class Action: The Misrepresentation of an Underrepresented Class," details how an Agreement and Stipulations of Settlement of a Class by a Northern California District Court was used to potentially avoid assurances provided earlier to nine State Attorneys General that would protect homeowners rights to sue for predatory lending practices.
According to the 2010 settlement with Wachovia in the Northern California District Court, Case No. M:09-CV-2015-JF, In Re: Wachovia Corp. "Pick-A-Payment" Mortgage Marketing and Sales Practices Litigation,approximately 500,000 homeowners across nine states, Arizona, California, Colorado, Florida, Illinois, Nevada, New Jersey, Texas, and Washington, were to be given better deals than those already secured by their own state Attorneys General with Wells Fargo, who inherited those loans when they purchased Wachovia.
However, according to an investigative report compiled and published by Joshua Denbeaux of the Westwood law firm, Denbeaux and Denbeaux, the assurances given to the Attorneys General may have been ignored by Wells Fargo.
"We sent the report to all nine of the Attorneys General over a week ago and have heard no response from any of them. As strange as it may seem, for everyone's sake we hope that they were duped, because the alternative would be unthinkable. This week we sent another letter to the NJ Attorney General saying exactly that," continues Denbeaux. "Our report raises the question that if NJ homeowners have lost their rights should the NJ Attorney General reopen the investigation into Wells Fargo. We think he should reopen the investigation," Denbeaux concludes.
Following the housing-bubble burst, Wells Fargo faced many lawsuits from homeowners who accused the bank of allegedly committing fraud through its "Pick-A-Payment" mortgage loan program when Wells Fargo inherited these loans after buying Wachovia Bank.
To avoid these lawsuits Wells Fargo negotiated a series of settlements in Sept 2010 with the Attorneys General of nine states that would provide homeowners a series of promised modifications, while still granting those homeowners the right to sue Wells Fargo for the fraudulent loans.
However, while Wells Fargo was negotiating this deal with the Attorneys General, it was secretly
simultaneously negotiating a Class-Action Settlement in California Federal Court that would give homeowners the same promised modifications, but only if the homeowners agreed to surrender their rights to sue Wells Fargo. (The Class-Action Settlement was signed in Dec 2010--two months after the Attorneys General Settlement).
None of the homeowners were told by Wells Fargo that they had already been given the promised
modifications by the attorneys' general settlement.
According to the California Northern District Court Order in Case No. M:09-CV-2015-JF Section 3:4-5, the settlement also provided a monetary payment to all class members. The Bank agreed to spend $75 million settling this case. First, 1/3 of the Bank's total expenditure ($25 Million dollars) was paid to the class attorneys for brokering a deal worse than that which had already been secured by the states' Attorneys General. Of the remaining $50 Million dollars, approximately $125,000 was distributed among the 26 class representatives and the remainder was divided up equally so that each of the half a million class members received a mere $178.04.
"Wells Fargo may have used the Federal Class-Action Settlement as a way to wash its hands of any future lawsuits", said Denbeaux. "They signed a settlement with nine state attorneys general which ended up not being honored. The result was that some homeowners were paid $178 to surrender their rights to sue for fraud."
The lawyers at Denbeaux & Denbeaux fight for the rights of all homeowners. If you have questions or if you feel you might be getting taken advantage of, or you are in default, or are nearing default, or have refinanced and something doesn't seem right, you need to talk to a lawyer and get a consultation to find out what you don't know. Call Joshua Denbeaux of the Westwood, New Jersey, law firm, Denbeaux and Denbeaux to answer your questions at 201-664-8855. or send an email to pr(at)denbeauxlaw(dot)com