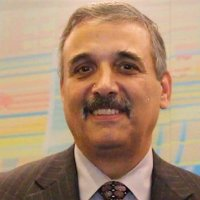 I'm pleased to be associated with an organization like HIMSS that does so much good for so many people, and consider it a privilege that my efforts have been recognized in the field of healthcare and IT.
Teterboro, NJ (PRWEB) February 24, 2014
Anthony Ferrante, Computer Design & Integration (CDI LLC) director of healthcare business development, has been named the 2013 HIMSS Chapter Leader of the Year Award for his contributions to the HIMSS New York State and New Jersey Chapters.
The Chapter Leader of the Year Award recognizes an individual who demonstrates significant leadership, extraordinary contributions to HIMSS Chapters, the society and a commitment to the HIT industry.
The HIMSS Board of Directors approved the selection of the award winners at its December 2013 board meeting in Orlando, Fla.
Ferrante's role for the HIMSS organization includes NJ Chapter HIMSS Board Co-Chair Events Committee, Chair of Sponsorship Committee, NYS Chapter HIMSS Co-Chair Event Committee, NYS Board Co-Secretary and AITP-LI Co-Chair Healthcare SIG.
"I'm pleased to be associated with an organization like HIMSS that does so much good for so many people, and consider it a privilege that my efforts have been recognized in the field of healthcare and IT," said Ferrante.
The HIMSS Awards Program recognizes lifetime achievement, scholarship programs, activities or publications with honors going to individuals, groups, and organizations for significant contributions to the Society, their organizations or to the health IT profession. The scholarships are awarded through the HIMSS Foundation to student(s) deemed most deserving as determined by the HIMSS Foundation Scholarship Review Board.
"The HIMSS Foundation recognizes the accomplishments of its award winners with the announcement of our 2013 recipients. Sharing their expertise, not only with HIMSS, but also with the entire healthcare community, has helped advance our vision of improving health with IT. We congratulate these award winners for their achievements, as they join all award recipients who are part of the HIMSS Foundation awards program," said R. Norris Orms, FACHE, CAE, executive director, HIMSS Foundation, and HIMSS executive vice president and chief operations officer.
HIMSS will honor all 2013 award winners at the HIMSS14 Awards Banquet on Feb. 25 from 6:30 – 9 p.m. at the Rosen Shingle Creek in Orlando, Fla.
About Computer Design & Integration
Computer Design & Integration LLC (CDI LLC) provides data center infrastructure design, integration and support for businesses' evolving needs while simplifying complex information technologies. The company offers advanced technology strategies with a particular focus on highly available data center solutions. Many of these are highlighted through the firm's extensive YouTube video channel. CDI Managed Services (CDI MS), a division of CDI LLC, provides round-the-clock managed IT services and support for the entire IT lifecycle of customers' networks—from design to implementation. Founded in 1995, with locations in NJ, New York, Philadelphia, Charlotte and Atlanta, CDI LLC has been recognized as one of the nation's top 500 IT solution providers. For more information, visit http://www.cdillc.com/ or Twitter @cdillc.
About HIMSS
HIMSS is a global, cause-based, not-for-profit organization focused on better health through information technology (IT). HIMSS leads efforts to optimize health engagements and care outcomes using information technology. HIMSS is a part of HIMSS WorldWide, a cause-based, global enterprise producing health IT thought leadership, education, events, market research and media services around the world. Founded in 1961, HIMSS WorldWide encompasses more than 52,000 individuals, of which more than two-thirds work in healthcare provider, governmental and not-for-profit organizations across the globe, plus over 600 corporations and 250 not-for-profit partner organizations that share this cause. HIMSS WorldWide, headquartered in Chicago, serves the global health IT community with additional offices in the United States, Europe and Asia.