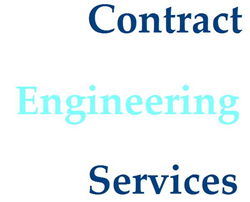 Baltimore, Maryland (PRWEB) February 25, 2014
Contract Engineering Services, an engineering design, build and consulting firm, has announced a new initiative to assist independent inventors.
"CES has long assisted independent inventors with their engineering needs, but now we want to 'step up' that assistance", said Steven Pedersen, P.E., Principal of CES. "We want more inventors to know about us and how we can help them bring their ideas to reality", Pedersen said.
"Our vision at CES is 'Support for Innovators'", said Pedersen. "A great product idea will always need engineering know-how to transform that idea into practical form. But often the independent inventor does not know where to turn to get such help". Pedersen noted that inventors become intimidated by the technical details, and that "patent attorneys are very expensive and cannot provide the engineering side".
"Unfortunately, independent inventors often turn to 'invention submission' scam outfits", says Pedersen. "These outfits exploit the naiveté of the independent inventor, draining the inventor's funds while keeping him/her 'on the hook' with flattery and false expectations. CES thinks this is an outrageous waste of inventor resources, and we want to offer a better alternative", he said.
The CES offer, says Pedersen, is "up to two hours of gratis consultation to any independent inventor that contacts us through our website. We will sign their NDA, and then listen to their invention details. We will be brutally honest with them. If their idea lacks sufficient economic or technical merit, we'll advise them. If it does have merit, we'll provide up to two hours of our time, gratis, to get their idea fleshed out", including IP definition, patent research, concept drawings, and strategy consultation.
Said Pedersen, "We believe that our extraordinary offer is a 'win-win', because it provides a no-cost way for the independent inventor to get the objective advice and technical help they need, early in the invention process, while providing CES the opportunity to prove our value to independent inventors and expand our client base".
About Contract Engineering Services –
For over twenty years, Contract Engineering Services has provided electromechanical engineering design, analysis, and CAD support services for a range of business and independent inventor clients working in manufacturing, technology, and research. Located in Baltimore, Maryland, their website and email addresses are:
http://www.ceseng.biz
support(at)ceseng(dot)biz