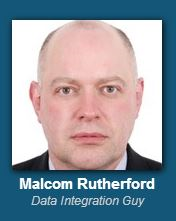 Malcolm is both an innovator and pioneer in the gaming world.
Las Vegas, NV (PRWEB) February 23, 2014
At this session, Malcolm will be showing casino surveillance executives the latest anti-fraud software tools available to them. The gaming industry spends more money than any other business on the installment and operation of video cameras. However, when it comes to internal fraud and theft, sometimes a picture is not worth a thousand words. With the increase in digital data systems on our gaming floor, bars and restaurants, a lot of crime is being committed "digitally", through manipulation or fraudulent use of our own systems. In this learning lab, learn how CCTV video is being interfaced with internal systems using a browser-based dashboard to detect and identify employees stealing.
"Malcolm is both an innovator and pioneer in the gaming world and he is well known for creating countermeasures to combat new types of fraud, cheating and scams. This is a very important presentation as he will be showcasing the latest breakthroughs in the eConnect software suite," mentioned Chris Swanger, eConnects Marketing Director.
About Malcolm Rutherford
Malcolm is a 25 year casino operations and game protection veteran. Formerly a Corporate Investigations Manager with the Galaxy Entertainment Group in Macau, he is currently the Director of the Asia Pacific region for eConnect. Malcolm specializes in casino game performance and fraud detection through data/video analytics. Prior to joining eConnect and as a client, Malcolm was instrumental in conceptualizing next generation concepts which have become best practices for the gaming industry.
About eConnect
eConnect™ is a software company in the security industry correlating financial transactional analysis with visual verification. This is accomplished by synchronizing transactional data from point-of-sale (POS), casino systems and games to digital video surveillance, producing the best fraud deterrence tool in the industry. The software tool also increases the effectiveness of employee productivity, allowing managers to easily identify common employee errors. The software provides a dramatic return on investment usually within 3 to 6 months.