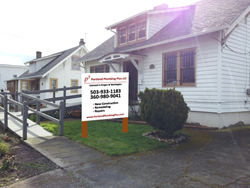 Portland, Oregon (PRWEB) February 24, 2014
Portland Plumbing Plus, the premier plumber deals giant based in Portland Oregon, has announced its best deal ever. The plumbing and general construction firm famous for best deals in plumbing and home improvement is currently offering a reduced plumbing rate of $75 which it calls the "wow plumber rate".
Portland Plumbing Plus says it will slash down its rate from $115 to $75 during this special offer period. "We are excited to introduce this offer", says Kelly Porter, the spokesperson for Portland Plumbing Plus. Ms. Porter says updates and events of the special offer will be posted at the coupon page of the company's website located at the following link: http://www.portlandplumbingplus.com/special-offers.html.
"Homeowners and businesses searching for plumbers in Portland Oregon and surrounding areas can use our 75NET coupon to save", according to Ms Porter.
Portland Plumbing Plus offers a variety of coupons and plumbing discounts for different categories of services such as plumbing repair, remodel, old homes re-pipe, new construction plumbing, gas plumbing, gas line installation and repair, conversion of electric water heater to gas, conversion of gas water heater to electric, water heater sales and delivery, water heater installation and repair, leak detection and repair, water line repair, water line replacement, new water line installation, underground and under-slab leak detection, sewer line video inspection, sewer line installation and repair, grease trap installation, underground pipe locating, utility locating, hydro jetting, drain cleaning, excavation, trench-less plumbing, home renovation and many more construction services.
About Portland Plumbing Plus
Portland Plumbing Plus is a licensed plumbing and construction company providing plumbing and construction services in Oregon and Washington.
To save with the $75 plumbers rate, call 503-933-1183 or 360-980-9041 and provide the coupon code 75NET. To view all coupons and discounts offered by Portland Plumbing Plus visit their official website by following the link on this page.