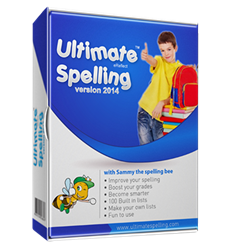 Exercising increases oxygen and the flow of nutrients to the brain, making it easier for the brain to meet a student's cognitive requirements.
New York City, NY (PRWEB) February 27, 2014
eReflect urges parents and teachers to seriously consider increasing physical exercise for young students to improve their acquisition of new knowledge. According to a recent scientific study by University of Dundee researchers, cognitive function improves with physical exercise, a fact that seems to be more pronounced for women than men. The study specifically showed that girls tended to score better in science tests than their male classmates when moderate exercise was included along with their classroom time.
Exercise doesn't have to be strenuous in order to boost brain function. What's more, notes eReflect, many previous studies have proven that exercise helps prevent mental deterioration in older adults. With this new study and the latest research, it's now clear that regular exercise also helps young learners do better cognitively. eReflect encourages all parents who are concerned that their children are having difficulty learning math or spelling rules to try engaging in sports and other activities with their children on a regular basis, so they can see how much better their children's cognitive function becomes.
Exercising increases oxygen and the flow of nutrients to the brain, making it easier for the brain to meet a student's cognitive requirements. The better and more robust brain neurons are, the more prepared the brain is to function well under circumstances of increased cognitive demand, such as when learning spelling rules or memorizing mathematical formulas. It is imperative that children get ample activity time weekly to ensure they're moving around enough, because this is something that will benefit their mental fitness as well as their physical health.
eReflect is confident that children who wish to improve spelling performance or vocabulary mastery will be able to do so, if they focus as much on being active outdoors as on spending more time studying. Although it sounds paradoxical, it is a scientifically proven fact that physical exercise boosts brain function. Ultimately, what students need for enhanced cognitive performance is a balance between study and play time to ensure that they get ample exposure to study material and still have time to engage with activities that indirectly encourage learning.
***********
For more information about how Ultimate Spelling software can improve spelling performance for you and your family, please visit the official website at http://www.ultimatespelling.com.
About Ultimate Spelling™
Ultimate Spelling provides a modern and easy to use spelling software that has been designed with one goal in mind – making children want to learn.
It is a fast and easy way to master even the most complicated spelling, without the need to write long lists or complete boring tests.
In fact, Ultimate Spelling provides more than just spelling help. It is a complete educational resource that boosts all level of a child's literacy.
Containing a personal computer tutor, Ultimate Spelling is the most realistic step-by-step guide to flawless spelling ability.