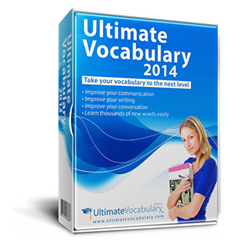 Etymology is a fascinating journey that creates and intersection between culture, language, and history, and may help get a glimpse of the future as well.
New York City, NY (PRWEB) February 28, 2014
In-depth vocabulary knowledge involves more than simply knowing a word's meaning and being able to put it in a sentence correctly. eReflect explains how vocabulary knowledge is multifaceted, and includes learning many more nuances about words, such as synonyms, antonyms, and etymology.
Etymology is the science of tracing a word's history until reaching the root or origin of the word. When done by etymologists, this is a scientifically rigorous practice in which words are broken into their individual pieces, and attempts are made to identify the first instance a word was used in its root language. Etymology is not a prerequisite for vocabulary learning, but it does help people understand the meaning of words with a similar origin or the same root, and can even provide clues as to new possible meanings a word might take up. eReflect confirms that etymology helps people identify semantic changes a word undergoes, and is a way to understand how words evolve over time. As the blog editors note, the word "nervous" went from meaning "strong and flexible" to describing someone anxious and edgy, a fact that etymology reveals.
There are unexpected discoveries waiting for people who get deeper into etymology. Apart from providing an inside look into the English language's progress historically, etymology might also help identify political and socioeconomic patterns. Word maps in which single words are illustrated and traced readily show how and why certain words are similar in different parts of the world, helping make sense both of languages and of human evolution and migration. These etymology word maps show, for instance, that the word "beer" in England is "birra" in Italy, "bier" in Germany, and "bira" in Greece and Turkey, but "cerveza" in Spain and "pivo" in Russia. While at first glance these differences in various language may seem unconnected, an etymologist can make sense of different patterns and the mechanisms at play behind them.
Etymology is a fascinating journey that creates and intersection between culture, language, and history, and may help get a glimpse of the future as well. It's a window onto historical changes; for example,when large populations, due to war or economic factors, had to move to and settle in other regions. Word maps also show how the impact of one country can be so immense that it affects the languages of countries oceans away, as is the case with English and the Commonwealth. To enhance vocabulary people should look at etymology too, both for context and for fascinating facts.
For more information on how you can benefit from Ultimate Vocabulary, please visit its official website, http://www.ultimatevocabulary.com.
About Ultimate Vocabulary™
Ultimate Vocabulary provides a proven and powerful platform, built to improve anyone's vocabulary.
The interactive self-improvement system provides more learning tools than any other program on the market, as well as more information on words.
The Ultimate Vocabulary software provides each and every user with a personal computer tutor. Providing a step-by-step guide to learning a powerful vocabulary, Ultimate Vocabulary is the learning tool everyone can benefit from.
Of course, the software is also backed by eReflect's iron-clad money back guarantee.