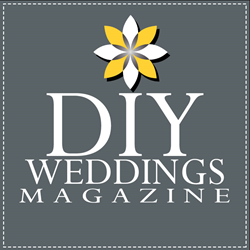 Life Happens...Picture It Boldly - the very essence behind Steph Owens Photography
Minneapolis, MN (PRWEB) February 27, 2014
DIY Weddings® Magazine (http://www.diyweddingsmag.com) is pleased to announce their partnership with Steph Owens, Owner of Steph Owens Photography.
Steph Owens Photography understands how important your wedding day is. Steph and a team of creative and artistic talents are able to capture life as it happens with a unique and casual approach, showing the world how beautiful the couple is on the inside and out.
"DIY Weddings® Magazine is so excited to welcome Steph Owens as a contributing magazine partner. Steph is one of the best wedding photographers we have had the privilege of working with," said Kym Stelmachers, Founder/CEO of DIY Weddings® Magazine. "Steph adds a fun and creative flare to all her wedding and style shoots. Couples that book their wedding photography through Steph will not be disappointed."
ABOUT DIY WEDDINGS®MAGAZINE
DIY Weddings® Magazine is a do-it-yourself wedding magazine written and created by brides for brides. A leading provider of a new innovative style of delivering digital eMagazine content. DIY Weddings® Magazine is a division of The Mrs. Network, LLC that was founded in 2010. Providing inspirational and budget saving ideas to brides who have a budget of $20K and under. Their contributing partners are a panel of professional wedding experts and brides that give great advice and tips. Featuring do-it-yourself projects and real weddings with couples who have incorporated their own diy into their wedding day.