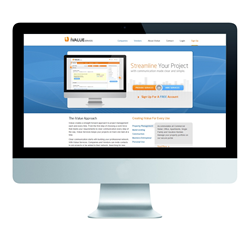 iValue Services, Inc is a better solution to an AMC when cost of a job is only $10.00
Charlotte, NC (PRWEB) February 27, 2014
iValue Services, Inc. has entered the market with a cost-effective alternative to Appraisal Management Companies (a.k.a. AMC's). A simple to use, firewall-protected communication system iValue Services has all the typical bells and whistles wanted in the lending industry with additional features to set itself above the competition. iValue Services has what is expected: appraiser rotation, no-pressure value ordering, tracking, communication, and document uploading. iValue Services, Inc. took it a step further and added administrative tier options for lenders and appraisers. Inexpensive job costs of $10.00 to a lender with the ability to work the job for five years is a huge savings when comparing to what an AMC charges. With the Vendor Directory lenders entering into a new market are given the opportunity to add appraisers and appraisers have exposure for possible new work.
Appraisal Management Companies were created to give a "Hands Off' approach to help insure a non-pressured, arm's length opinion of value. While this change was needed, the AMC approach has never measured up. In the end, it has proven itself to only be a very costly "checklist" system. No understanding of the task at hand when choosing an appraiser for a job. No understanding of whether or not the work is good or bad. For all intents and purposes, it has taken the Lending and Appraisal Industries backwards. It is very costly and both the Lender's client and the Lender's appraiser are losing out financially due to a system that does not work and is not legally required any longer.
Examples of alternatives to an AMC include iValue Services, RIMScentral and Appraisalport. These companies are the new direction. Good communication systems, firewall protected, communication without undue influence between the Lender and Appraiser and no unnecessary costs passed on to a Lender's client for nothing more than dotting "I's" and crossing "T's". Very user friendly , less risks for collecting fees, better communication. Gives both the Lending industry and Appraisal Industry a better solution than merely a high dollar checklists that an AMC can only deliver.
Ask any appraiser and they would tell you they would rather work directly for a Lender. The AMC's were pushed on the appraisal industry for political purposes only. The non-pressure work environment was welcomed and needed, but neither the Lending industry, nor the Appraisal industry wants the added cost of the ineffective AMC. The new alternative solutions give the appraiser a system to manage, track and communicate their workloads and it is more cost and time effective for everyone.
Bottom line: AMC's are not working in the way they were originally intended to, add no true value to the Lending process, and have turned into nothing more profiteering start-ups that only add to the consumers lending costs. So why are they still around? That is the question. The answer is simple: It is money driven and there has lacked a better solution. That is, until now. Lenders are stepping back and trying to fix a damaged part of a process. iValue Services Inc. entered into the market of appraisal communication to give lenders the fix they have been asking for and for the consumers, what is needed.