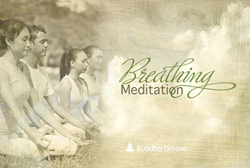 New York, NY (PRWEB) February 25, 2014
Buddha Groove announced this week the launch of a new and expanded section to their website for daily inspiration and spiritual wisdom – Buddha Groove Readings. The online resource will feature educational and informative content for readers seeking knowledge on eastern traditions, modern philosophy, and spiritual practices from various cultural origins.
"Buddha Groove Readings is our destination for spiritual seekers," say the site's founders. "The amount of information online can be overwhelming, so with the Readings site we hope to combine essential teachings and truths from many traditions into one, easy-to-navigate resource."
Buddha Groove Readings will feature articles and practical advice on meditation, mindfulness and yoga practices – drawing from the experiences and writings of notable teachers, past and present. The website will also highlight key concepts and philosophies in Buddhism, enhancing visitors' understanding of dharma teachings, ritual items and traditional practices, and general Buddhist knowledge.
"Different philosophies resonate with different people," explains Buddha Groove. "What we aim to do is not to emphasize one path or another, but instead illuminate the similarities and shared messages existing between separate paths."
Buddha Groove Readings will also explore cultural symbols like the yin yang and the Tree of Life, spiritual icons such as Happy Buddha and Kuan Yin, and ancient parables such as Zen stories – which use non-spiritual retellings of oral teachings about simple wisdoms that can help us navigate modern life.
The site will feature consistent updates and regular new postings ranging from spiritual personalities to inspirational quotes – all while maintaining its identity as a resource library, instead of a standard blog or content website.
"Buddha Groove Readings can and should be a resource library you return to time after time, taking something different with you whenever and wherever you go."
About:
Buddha Groove Readings is an inspirational online resource for visitors seeking spiritual knowledge and wisdom. The Readings site is co-managed by Buddha Groove, an online store dedicated to helping individuals grow in wellness and wisdom. Buddha Groove's collection is designed to stimulate the mind, body and spirit through yoga and natural wellness accessories, meditation supplies, and inspirational gifts and jewelry.