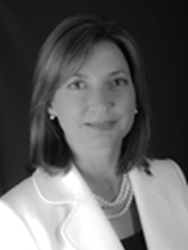 Midland, MI (PRWEB) February 24, 2014
Following a traditional career path overseeing the strategic, financial and marketing direction of Visioneering Inc., a supplier of tooling to the automotive and aerospace industries, Kathleen Vertin changed career paths – dramatically.
Upon her retirement from Visioneering, she immersed herself into the arts and purchased a historic storefront on Michigan's St. Clair River in Marine City, opening The Snug Theatre, which now is the home to community theater productions and other entertainment events.
Vertin will serve as keynote speaker for the 39th Annual Stafford Dinner, a year-end celebration coordinated by Northwood University's Hospitality Management program students, on March 1 in the Hach Student Life Center at Northwood's Michigan campus in Midland.
A member of the university's Board of Trustees, Vertin earned both her bachelor's and master's degrees from Northwood University in 1988 and 1995, respectively. Her move into entrepreneurship as a theater owner reflects the university's core focus on free-market enterprise and entrepreneurship and has given Vertin the opportunity to combine her business savvy with her love of the arts, while helping to revitalize a rural community through these efforts.
The dinner, planned and executed by an executive board comprised of Northwood students enrolled in the Hospitality Management program, kicks off with a reception at 5:15 p.m., followed by an interactive style dinner at 6 p.m. and a silent auction. The evening's auctioneer is special guest, Jerry O'Donnell, also known as "The Voice of Dow Diamond." O'Donnell serves as the general manager of ESPN 100.9 FM in Midland.
Also on deck for the evening's entertainment are the musical stylings of the Midland-based pair, Empty Canvas. Fun, energetic twin brothers, Mike and Scott McMath will perform a mix of lively cover tunes and fun originals, while designing an original painting to be offered to a lucky auction bidder.
Northwood University's annual Stafford Dinner honors the Hospitality Management department founder, William D. Stafford. Stafford was the first chairman of the program at Northwood Institute, which became a university in 1993. He used his experience from years in the hospitality industry and incorporated his experience into the Northwood curriculum. Proceeds from the dinner will go to the Stafford Memorial Scholarship Fund and will directly benefit the students' education.
For more information or to make reservations, contact Dr. Julie Tkach at tkachj@northwood.edu or 989.837.4366. You can also visit the website at http://www.northwood.edu/stafford/.
ABOUT NORTHWOOD UNIVERSITY
Northwood University is committed to the most personal attention to prepare students for success in their careers and in their communities; it promotes critical thinking skills, personal effectiveness, and the importance of ethics, individual freedom and responsibility.
Private, nonprofit, and accredited, Northwood University specializes in managerial and entrepreneurial education at three full-service, residential campuses located in southern Florida, mid-Michigan and northern Texas. Adult Degree Programs are available in eight states with many course delivery options including online. The DeVos Graduate School offers day, evening and weekend programming in Michigan, Texas and Florida. The Alden B. Dow Center for Creativity and Enterprise provides system-wide expertise in family enterprise, entrepreneurship, creativity and innovation, and new business development. International education is offered through study abroad and in Program Centers in Switzerland, China (Changchun and Wuxi), Malaysia and Sri Lanka.