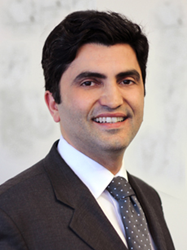 If a patient's goal is a cookie-cutter look to appear more 'western,' facial harmony isn't taken into consideration.
Beverly Hills, CA (PRWEB) March 07, 2014
Dr. Babak Azizzadeh of the Institute for Rhinoplasty & Nasal Reconstruction in Beverly Hills today commented on a new rhinoplasty trend in China. In attempt to make their noses look more "western," patients request rhinoplasty surgery to shape their noses like the Eiffel Tower. The procedure is especially popular among recent college graduates who feel that the alteration will help them succeed in the competitive job market.
"If a patient's goal is a cookie-cutter look to appear more 'western,' facial harmony isn't taken into consideration," Dr. Azizzadeh said. "When a surgeon assesses whether or not a patient is a good candidate for rhinoplasty, he must discuss the patient's motivations and expectations. A custom-tailored ethnic rhinoplasty procedure that suits an individual's face is always going to look more natural and balanced."
Dr. Azizzadeh's ethnic rhinoplasty differs from traditional rhinoplasty. It aims to keep cultural identity intact for a patient through creating a completely custom procedure. As cosmetic surgery continues to develop, surgeons are understanding that certain plastic surgery procedures were developed years ago to treat only one type of patient, specifically those of Caucasian descent. Generic looks achieved through rhinoplasty are now a bit outdated.
"Because some ethnicities have nasal characteristics that are unique to each race, approaching each patient as an individual rather than a procedure is the best way to achieve a result that is aesthetically pleasing and will not diminish a person's cultural background and heritage," Dr. Azizzadeh explained.
As an asian rhinoplasty expert, Dr. Azizzadeh addresses specific issues related to Asian features. Wide nostrils, flatness, and a short nose tip are common aesthetic concerns for Asian patients who are considering rhinoplasty. Adding definition to the bridge of the nose is often a part of the procedure, but the result must be proportionate to the patient's face.
"Rhinoplasty surgeons should always have an open discussion with their patients about different outcomes," Dr. Azizzadeh said. "A patient may think he or she wants to appear a certain way, but after different options are shown, they may find a more appropriate look created just for their face that they like even more."
Dr. Azizzadeh is a Harvard-trained sub-specialist in nasal and facial plastic surgery, recognized as a Top Doctor by the US News & World Report for rhinoplasty. He is one of the leading experts in the fields of primary, revision and ethnic rhinoplasty, and is the author of five bestselling books, including the definitive rhinoplasty textbook entitled Master Techniques in Rhinoplasty. Dr. Azizzadeh is double-board certified in both facial plastic surgery and otolaryngology, which gives him a distinctive insight into both the aesthetics and function of the nose.
For more information, contact The Institute for Rhinoplasty & Nasal Reconstruction at (310) 657-2203.