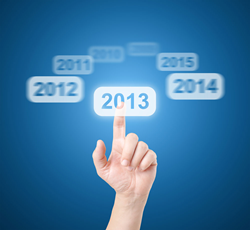 Aspen, Colorado (PRWEB) February 24, 2014
Portfolio Aspen Properties, a luxury Aspen real estate firm, is pleased to release its report on the state of the Roaring Fork Valley real estate market in 2013. The report, entitled "Recap of Real Estate Market – 2012 vs. 2013" covers the areas in Roaring Fork Valley, including: Aspen, Snowmass and Mid Valley (which covers Old Snowmass/Woody Creek, Basalt and Carbondale).
"Our report gives you an overview of numbers from 2013 in comparison to 2012, with a look ahead at how the market is doing in 2014," said Erik Berg, owner of Portfolio Aspen Properties. "In general, we had a solid year last year; some markets saw slight decreases with others experiencing increases with regard to the number of sales and price per square foot, but they were not significant changes. The total number of property sales increased last year while the total sold value was slightly lower in 2013."
Other highlights from the report include:

In Aspen, the single family home and condo markets in 2013 were flat compared to 2012, but there was a 35% increase in the number of townhomes/duplexes sold.
In Snowmass, the number of sales and total sales volume for single family homes, townhomes/duplexes and condominiums all increased – with the largest increase attributed to the condominium market and Viceroy sales.
In Mid-Valley, the micro-market around the $400,000 mark had a lot of activity, with a larger market of buyers and bidding wars in some instances
Also in both Basalt and Carbondale, the price per square foot for single family homes increased in 2013 – most likely due to the lower number of short sales and foreclosures last year.
The real estate market is off to a slow start in 2014, with a lower number of sales and total dollar volume when compared to this same time last year. Nonetheless, 2014 should be a solid and healthy year similar to 2013.
To view the full report, visit http://bit.ly/1mpXSMm. For more information on Aspen and Roaring Fork Valley real estate or Portfolio Aspen Properties, please visit http://www.portfolioaspen.com.
About Portfolio Aspen Properties
Portfolio Aspen Properties draws from the largest and most comprehensive network of available homes for sale in Aspen and the Roaring Fork Valley to make sure its clients see all of the properties that meet their criteria. Portfolio brokers deals for clients looking to buy Aspen real estate, sell Aspen real estate, and invest in Aspen real estate. The company also provides its clients with a diverse collection of high caliber luxury vacation rental properties in the Aspen area. For more information, visit http://www.portfolioaspen.com.