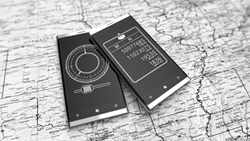 It is now possible to use Visual Studio (all versions) to test real physical smartphones including iOS, Android, Blackberry and WindowsPhone8
(PRWEB) March 05, 2014
A survey conducted by Experitest and including 300 major Enterprises - including 7 out of the 10 largest banks in the world - indicated WindowsPhone8 is gaining significant market share. This trend is clearly visible in the mobile testing tools field.
Survey highlights:

Over 25% of test automation license sales are WindowsPhone8
Take up of WindowsPhone8 across all geographies with Europe leading
87% of Experitest bank customers have already or will be launching a WindowsPhone8 application by Q2 2014
29% of Experitest customers in the UK have launched a WindowsPhone8 app
61% of all Experitest customers are planning to launch a WindowsPhone8 application by the end of 2014
Most popular devices under test are the low-end WindowsPhone devices such as Lumia 520
The growth of WindowsPhone8 is positioning it as a clear third mobile OS after iOS and Android, at the expense of Blackberry. It is more likely than not that by the end of 2014 we will see another significant growth, days will tell. Until then, enterprises wishing to release their applications to the WP8 market, will be using the WindowsPhone8 official application testing tool, SeeTestAutomation of Experitest - as Microsoft announced in May 2013 (see link below)
About Experitest:
Experitest is the leading provider of tools for mobile test automation, manual testing and monitoring, supporting all mobile OS: iOS, Android, WindowsPhone8 and Blackberry.
Experitest is a HP Gold Partner (its tools are HP-certified applications) and a Microsoft VSIP partner (its tools are Microsoft-certified).
Experitest's customer base includes 7 of the 10 largest banks worldwide as well as many other Fortune 500 companies such as Barclays, Verizon, BSkyB, Orange, China Mobile, DoCoMo, McAfee, TexasInstruments, Qualcomm, Cisco, Intel, Marvell, Motorola and many more.