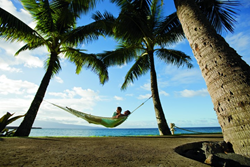 Kapalua,Maui, HI (PRWEB) February 24, 2014
The Ritz-Carlton, Kapalua has always been known as an amazing resort destination in one of the most beautiful and storied destinations in the world – Maui, Hawaii. Now couples starting their lives together can experience their own private paradise. Get married at any of the 85 Ritz-Carlton Hotels and Resorts worldwide and newlywed couples gain access to the special "Hawaiian Honeymoon Package" with preferred rates, services and amenities available only at The Ritz-Carlton, Kapalua. "We're offering couples married at The Ritz-Carlton worldwide, the opportunity for this once-in-a-lifetime Hawaiian honeymoon," said Alex Ahluwalia, General Manager for the resort. "In the spirit of Aloha, it is our way of welcoming newlyweds to share their honeymoon together and experience Maui through the eyes of The Ritz-Carlton."
Confirm Your Ritz-Carlton Wedding
With hotels and resorts spanning the globe from New York to Shanghai, from Dubai to Los Angeles and dozens of locations in-between on four continents, The Ritz-Carlton has specialized in weddings since its inception and provides personalized, anticipatory services to plan the ultimate wedding day. Upon confirmation of your date, guest rooms and catering contract with the Social Catering Sales Manager at any Ritz-Carlton worldwide, guests may inquire about "The Hawaiian Honeymoon Package" and confirm their special escape for the newlywed couple to begin their lives together.
Book Your Hawaiian Honeymoon Package
Once the wedding catering contract is signed, the Social Catering Sales Manager at The Ritz-Carlton of the bride's and groom's choice, will contact The Ritz-Carlton, Kapalua and confirm the availability and dates for the couple's "Hawaiian Honeymoon." As part of the package, the exclusive rates include nightly guest room, tax, resort fee and daily full buffet breakfast for two in The Terrace Restaurant. The couple will also receive a congratulations note and honeymoon amenity during their visit.
Exclusive Hawaiian Honeymoon Package rates by room category are as follows:
Deluxe Room - $450 per night
Deluxe Ocean View - $565 per night
Club Ocean View Room - $699 per night
Ocean View Suite - $559 per night
High Season Rates (June 25-August 24, 2014)
Deluxe Room - $585 per night
Deluxe Ocean View - $735 per night
Club Ocean View Room - $909 per night
Ocean View Suite - $727 per night
Blackout dates are December 19, 2014-January 3, 2015.
Minimum night stay may apply and guests may extend their stays with additional nights. Guests may also pay for a category upgrade upon check-in, based upon availability.
Planning your Hawaiian Honeymoon
Once the couple's honeymoon dates are confirmed, the Honeymoon Planner at The Ritz-Carlton, Kapalua will contact the couple prior to arrival and assist in planning the ultimate Hawaiian honeymoon. Restaurant reservations, private dinners, spa experiences in the Waihua Spa, Maui excursions and explorations – all may be coordinated by the resort's Honeymoon Planner.
For more information about confirming and planning a wedding at The Ritz-Carlton worldwide, please visit http://www.ritzcarlton.com/en/Events/Weddings/Destinations/Search.htm.
For more information about or reservations at The Ritz-Carlton, Kapalua, please call (800) 262-8440, the hotel directly at (808) 669-6200, or visit The Ritz-Carlton Web site at http://www.ritzcarlton.com.
###
About The Ritz-Carlton, Kapalua
The AAA Five-Diamond Ritz-Carlton, Kapalua showcases a stunning, fully-renovated destination resort offering 463 guestrooms, including 107 residential suites, boasting warm-hued wood floors, rich travertine bathrooms, flat-screen LCD televisions and Hawaiian-inspired artwork. The Waihua Spa at The Ritz-Carlton, Kapalua beckons with treatment rooms framed by private garden showers, volcanic stone grottos, steam, sauna and whirlpool therapies, outdoor couple's hale (cabanas) and a fitness center and movement studio with spectacular ocean views. Jean-Michel Cousteau's Ambassadors of the Environment program offers all interest levels an array of outdoor activities from land to sea, led by trained naturalists. The breathtaking island resort also features six dining experiences, enhanced indoor/outdoor meeting space, an inviting children's pool and luxury cabanas. The Ritz-Carlton, Kapalua is nestled on 54 acres and enveloped by the 23,000 acre Kapalua Resort, renowned for two championship golf courses, award-winning restaurants and an historic pineapple plantation.