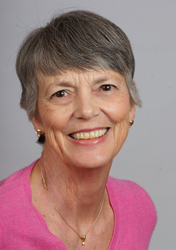 I want professional caregivers and people in similar situations to gain an authentic perspective.
Fort Collins, Colo. (PRWEB) February 26, 2014
According to the National Alliance for Caregiving, there are 65.7 million family caregivers in the U.S., amounting to 29% of the adult population, contributing in some fashion to the care of an ill loved-one.
When her husband was diagnosed with cancer, Pamala Larsen immediately began keeping a journal to help her cope with what was happening. She maintained that very journal through the two and half year battle that her husband ultimately lost, and continued on during her first year as a widow. This journal is now being released as Larsen's new book, "Finding a Way Through Cancer, Dying and Widowhood."
"Every part of this book was written during the time the events discussed were taking place," Larsen said. "My writing is deeply personal and at times dark, but I want people in similar situations and professional caregivers to gain an authentic perspective."
Larsen has 45 years of professional caregiving experience as a registered nurse and professor of nursing. She has published a very successful nursing textbook, "Chronic Illness: Impact and Intervention," but none of this experience could truly prepare her for the challenges she faced.
"Finding a Way Through Cancer, Dying and Widowhood" strikes the balance between being a professional and family caregiver, to create a realistic look into modern caregiving and life as a widow.
"Finding a Way Through Cancer, Dying and Widowhood"
By: Pamala Larsen
SC-ISBN: 978-1-4808-0423-4
SC-Retail price: $12.99
HC-ISBN: 978-1-4808-0425-8
HC-Retail price: $30.99
EB-ISBN: 978-1-4808-0424-1
EB-Retail price: $3.99
Available at barnesandnoble.com, amazon.com and http://cancerandloss.com (the book is $14 with free shipping from this page)
About the author
Pamala Larsen has been a registered nurse since 1969 with a Ph.D. from the University of Northern Colorado. She has published numerous articles in the field of professional nursing and is well known for her work on the psychosocial aspects of chronic illness.
###
**FOR IMMEDIATE RELEASE**
EDITORS: For review copies or interview requests, contact:
Spencer Hotz | 317.602.7137| shotz(at)bohlsengroup(dot)com
(When requesting a review copy, please provide street address.)