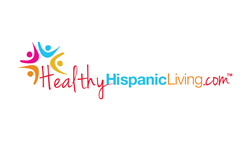 Capacity building depends on having shared values with the community, and showing genuine care and concern for its members.
Los Angeles, California (PRWEB) February 24, 2014
With a Pew Center report indicating that at least 8 out of 10 Hispanics are still getting their health information from sources other than medical professionals, Dr. Kimlin Tam Ashing-Giwa, a professor and director of the Center of Community Alliance for Research and Education at City of Hope (COH) in Los Angeles, addresses on HealthyHispanicLiving.com how the medical community can improve the health outcomes and lives of the Hispanic community by capacity building.
Capacity building refers to those activities that a non-profit engages in to achieve, improve upon and sustain its mission over time. These activities are usually focused on ways to engage and better address the needs of the community, as well as develop the infrastructure to support such activities and document the impact – which if successful means the ability to serve more and more members with greater benefit to the community.
"Capacity building depends on having shared values with the community, and showing genuine care and concern for its members," says Dr. Ashing-Giwa, who prior to COH spent 12 years conducting research at the University of California-Los Angeles advancing theoretical and methodological approaches as behavioral scientist and psycho-oncologist. "Following through on promises made to the community is one – if not the most – important way to show that you really do care about them, and this will in turn enable you to begin earning their trust."
A noted leader in examining cancer disparities, quality of life and survivorship, and author of over 25 articles and book chapters, Dr. Ashing-Giwa adds that it is important to demonstrate belief in the Hispanic community and understand the cultural values and strengths Latinos bring to the table, so they can begin to participate in and take control of their own healthcare. For example, Hispanics are brought up to consider the needs of family and others in the community as much as their own. "If they don't take care of their own health, they risk not only their own lives but the well-being of those who depend on them," she says. "Quite possibly becoming a burden to those who need them most."
According to Dr. Ashing-Giwa, for COH there are five main components of capacity building:
1) relationship building and trust achieved via bidirectional communication and learning;
2) engaging community health leaders and members in the understanding, developing and implementing of strategies to address their unique healthcare needs;
3) providing technical resources and skills, as well as workforce development;
4) conducting appropriate research and applying the results and findings to improve and benefit the community; and last but not least
5) shared values and responsibility.
For COH, capacity building within the Hispanic community has become a major focus. At 55 million people as of 2012, Hispanics are the largest minority in the U.S. – 1 in 6 Americans is now of Hispanic origin and 65% are millennials (ages 22 to 35) – and their numbers continue to grow faster than any other group. Also in 2012, the number of U.S.-born Hispanics reached more than a million, and for the first time immigration was not the leading cause of growth.
"Though it might seem easy to begin the engagement process, it's important to follow through and keep the momentum going, especially with the Hispanic community," says Dr. Ashing-Giwa. "Many Hispanics are naturally skeptical due to turmoil in their mother countries and lower social status and challenging immigration policies they experience in this country. Thus, if you fail to follow through on your initial contact and relationship building, you will immediately begin to lose ground with the community and in fact may never be able to regain it or recover enough to earn their respect or trust."
To interview HealthyHispanicLiving.com contributor Dr. Ashing-Giwa, please contact Isabel Goitia at Isabel@HealthyHispanicLiving.com or call 678-520-6429.
About HealthyHispanicLiving.com
We're not just talking about the issues. We're solving them.
With the goal of developing a culturally-relevant content and communications platform to advance clinical care, research, prevention, education, mental health, financial well-being, nutrition, fitness and outreach to the Latino community, HealthyHispanicLiving (HHL) was launched. As the first-ever preventive care online educational platform targeted to U.S. Hispanics, our aim is to guide Hispanics to live healthier lives and to ensure preventive care engagement and accountability by changing the conversation about health from illness to wellness and providing solutions.
Representing 17% of the U.S. population (55 million people), these are the current Hispanic tension points that need to be addressed:

Lack of targeted healthcare information for Hispanics
Not enough outreach from the medical to the Hispanic community
Hispanics have a higher risk of preventable disease, injury, and death
Low vaccination rates contributing to preventable diseases in Hispanics
Hispanics need to receive health information in a more timely manner
The obesity epidemic hit the Hispanic population fast and hard
To develop solutions to these tension points, HHL has brought together healthcare thought-leaders who can provide culturally-relevant insights in order to shift the narrative about Hispanics with the aim of providing real-life solutions and tips to inspire individuals and families to lead healthier lives. To learn more about HHL, visit us at: http://www.HealthyHispanicLiving.com.