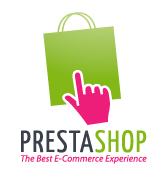 Together, we are enabling PrestaShop users to build a profitable online business and relieving them from the intimidating account application process.
Miami, FL (PRWEB) February 25, 2014
PrestaShop, the world's leading e-commerce solution powering over 165,000 online stores, announces its newly formed partnership with Alliance Processing, an experienced leader in High Risk global merchant transaction processing solutions onshore and off.
Now PrestaShop users that fall under the "high risk" account category can benefit from a payment processor with the highest approval rates for high risk merchants. Alliance Processing supports merchants selling products that banks generally will not service due to their high-risk nature such as downloadable software, ticketing services and health products.
Once approved, PrestaShop merchants will be able to process payments and enjoy premium services including fraud management and world class customer support. Alliance Processing is currently the only ACH solution available for PrestaShop merchants, allowing their customers to pay directly from their bank account if they do not wish to use a debit or credit card.
"For many online merchants, getting approved for a merchant account can be a challenging process. By partnering with Alliance Processing, we're making it easy for our users by providing them with an attractive solution that is able to place all types of high risk online businesses. Together, we are enabling PrestaShop users to build a profitable online business and relieving them from the intimidating account application process," says Luis Levy, PrestaShop Merchant Success Specialist.
"Running an online business is an exhilarating adventure whether you're selling a few T-shirts out of your home office, or responding to thousands of orders for today's new hot diet supplement. We live in an ever changing eCommerce industry so it is important to understand the ins and outs of risk analysis with processing banks. We welcome PrestaShop merchants to come to us for professional guidance and providing them with long term processing solutions so they may focus on growing their business successfully," says Patrick Wentz, Alliance Processing Relationship Manager.
PrestaShop merchants powering their online store on version 1.4 and above can find the Alliance Processing module native in their software or available for free on PrestaShop's Official Marketplace.
About PrestaShop
PrestaShop is a free and Open-source e-commerce software powering over 165,000 active online stores worldwide. Recognized as the world's most powerful, flexible and internationalized e-commerce solution, PrestaShop provides online merchants with hundreds of innovative tools to build and manage a successful online store at no cost. Used in over 160 countries and partnered with the most renowned names in the industry, PrestaShop continues to revolutionize online retail with technology that increases sales and maximizes visibility. Working hand-in-hand with its growing community of over 600,000 dedicated members, PrestaShop's entrepreneurial team is made up of e-commerce enthusiasts that are committed to the success and profitability of their online merchants. PrestaShop is the proud two time winner of Packt Publishing's Best Open-Source Business Application, winner of Europe's Bsoco Award in the 2013 CMS category and rated #1 Open-source Shopping Cart by EcommerceBytes Sellers Choice Awards 2013. For more about PrestaShop visit http://www.PrestaShop.com, follow @PrestaShop on Twitter and like Facebook.com/PrestaShop.