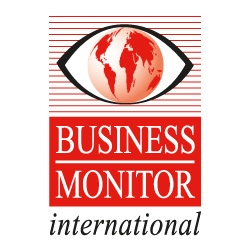 Latin America as a region is hugely important to almost all of the largest food and drink companies and in many cases contributes more to these firms' annual sales than Asia does.
(PRWEB UK) 25 February 2014
Business Monitor has just released its latest analysis on investment opportunities in Latin America's food & drink markets in their new whitepaper "Latin America Investment Opportunities In Food & Drink: Risk/Reward Analysis". The whitepaper includes Business Monitor's country comparative risks and rewards assessment for the food & drink industry across the entire region, as well as specific focus on four countries of particular interest – Argentina, Brazil, Chile and Peru– looking at headline industry data, key company trends and key risks to outlook.
A snapshot of the whitepaper:
The seven factors that make up the risk rating are: mass grocery retail (MGR) penetration; regulatory environment; short-term economic risk rating; income distribution; lack of bureaucracy; market orientation; and physical infrastructure.
The first risk indicator we are going to look at is MGR penetration. This is our principal way of assessing how relatively developed the overall consumer sector is. A higher MGR score is risk-positive in the sense that it reflects better developed routes to consumers. Very low MGR scores reflect the ongoing predominance of kiosks and markets with weak centralised distribution mechanisms. Internal distribution systems and by extension the development of organised retail affects how efficiently companies can reach the market and at what cost. In less-developed retail markets (this is especially true in geographically large countries), much of the distributional onus can fall on the companies themselves.
The second factor, regulatory environment, evaluates the complexity of things such as labelling and nutrition requirements. It also can be used to gauge the state of the overall business environment. The more developed and mature markets usually score better here and that is once again the case in Q114. Brazil and Chile score quite well, while Venezuela has work to do…
To read the rest of this brand new whitepaper and to gain access to even more of Business Monitor's expert views and analysis, please click here or contact Sarah Sutcliffe at Press(at)businessmonitor(dot)com.
Business Monitor is a leading, independent provider of proprietary data, analysis, ratings, rankings and forecasts covering 200 countries and 24 industry sectors. It offers a comprehensive range of products and services designed to help senior executives, analysts and researchers assess and better manage operating risks, and exploit business opportunities.