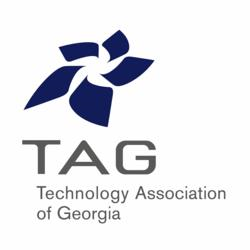 The Cyber Security Simulation event is an all-day, open business continuity simulation.
Atlanta (PRWEB) February 25, 2014
The Technology Association of Georgia (TAG) in partnership with the TAG Information Security Society announced today that it will host its 2014 Cyber Security Simulation on Tuesday, February 25th at the Clay National Guard Center in Marietta, Ga., which will also be presented via live stream to locations across Georgia.
More than 300 executives, law enforcement and other cyber security professionals are expected to attend the event at the CNGC, headquarters of the Georgia National Guard. Located near Dobbins Air Reserve Base, CNGC is also the home of the 201st Regional Support Group (RSG). This unit fosters dialogue between regional first responders and other agencies, and plays an important role at the regional level, helping develop and build regional disaster relief and response plans, in conjunction with southeastern emergency managers, such as the Georgia Emergency Response Agency.
"The Georgia National Guard is proud to be the host for the 2014 Cyber Security Simulation," says Major General Jim Butterworth, Adjutant General of the Georgia National Guard. "The National Guard knows first-hand just how valuable cooperative, inter-agency training is, and we are glad to have the opportunity to support an event such as this."
The Cyber Security Simulation event is an all-day, open business continuity simulation: a role playing event where C-Level executives, senior management and security practitioners come together and "react" to a staged business-impacting cyber/physical attack and try and get their fictional organization back up and running.
"This year's simulation centers on a fictional logistics company and is very appropriate for Georgia," says Tino Mantella, TAG President/CEO. "Georgia is home to more than 300 companies involved in the development of technology to manage the flow of materials."
The fictional logistics Company (TLC) will be the target of seven attacks including (5) cyber attacks, (1) physical attack and (1) social engineering attack. Observers will see the anatomy of seven attacks and the business, technical and legal response of the fictional TLC Dream Team as they apply their best practices to repel the attacks with minimum disruption to their global business and experience realistic cyber attack scenarios and interact with the role players without the risk associated with an actual event.
The 2014 Cybersecurity Simulation is conducted following the guidelines of the DHS Homeland Security Exercise Evaluation Program. The DHS HSEEP structure is followed in the construction of the simulation, DHS HSEEP observers watch and judge the Simulation and prepare the After Action Report following the Simulation which provides lessons learned, including recommendations for improvement of subsequent Simulations.
"The simulation gives companies a unique opportunity to see the legal, technology and business issues that arise during a cyber-security attack," said Roy Hadley, Chair of the TAG Info Security Society and partner in the Privacy & Information Security practice in the Atlanta office of the law firm of Thompson Hine LLP. "Companies will benefit from learning specific steps that can be taken to address issues related to different types of attacks. It has been invaluable to work with the Clay National Guard Center, high-level government officials, and corporate executives throughout Atlanta who will play a role in the simulation. We appreciate their participation in this important event."
Learn more about the 2014 TAG Cyber Security Simulation at: http://cyberexercises.com/tag2014/index.shtml.
About TAG Information Security Society
The TAG Information Security Society's mission is to provide a leadership forum focused on education and collaborative sharing of today's information security, privacy, risk management and compliance related issues.
Learn more at: http://www.tagonline.org/chapters-and-societies/information-security/
About The Technology Association of Georgia (TAG)
TAG is the leading technology industry association in the state, serving more than 22,000 members through regional chapters in Metro Atlanta, Athens, Augusta, Columbus, Macon/Middle Georgia and Savannah. TAG's mission is to educate, promote, and unite Georgia's technology community to foster an innovative and connected marketplace that stimulates and enhances a tech-based economy. The association provides networking and educational programs; celebrates Georgia's technology leaders and companies; and advocates for legislative action that enhances the state's economic climate for technology.
TAG hosts over 200 events each year and serves as an umbrella organization for 33 professional societies. Additionally, the TAG Education Collaborative (TAG's charitable arm) focuses on helping science, technology, engineering and math (STEM) education initiatives thrive.
For more information, visit: http://www.tagonline.org.