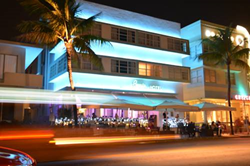 By traveling mid-week, off-season or on a special package, travelers can save up to 50% off the regular room rates.
(PRWEB) February 26, 2014
Hotels from Rhode Island to Florida and even in the Caribbean offer educational and adventurous escapes for Spring and Summer 2014. By traveling mid-week or off-season, travelers can save up to 50% off the regular room rates, making travel even more affordable and the experiences more irresistible. Hotel Caravelle offers adventurous ways to experience the Caribbean; Hotel Viking of Rhode Island blends education with vacation with their Mansion Package; Lemon Tree Inn of Naples, FL is a short distance from the thriving eco-system of the Everglades; and the Penguin Hotel on South Beach offers a different wild life being walking distance to great events including ULTA Music Festival in March and Fashion Week in July.
Details and contact information for the hotels are listed below.
Guests seeking a getaway that blends decadence and education should set their eyes on the elegant Hotel Viking in Newport, Rhode Island. In addition to having a full-service spa and indoor heated pool, Hotel Viking is walking distance to the boutique shops, restaurants and galleries of Newport. The historic hotel is also walking distance to the celebrated Newport Mansions, museums that were once the summer homes of the rich and famous. An educational way to experience Newport is through Hotel Viking's Newport Mansion Packages that includes tickets to the mansions tour, valet parking and breakfast daily. For an additional fee, guests can join a lecture on the "Great Women of Newport" on March 19 at the Rosecliff Mansion. Learn about fascinating women, including Jacqueline Bouvier Kennedy, Alva Vanderbilt Belmont, and Gertrude Vanderbilt Whitney, who went beyond their socialite status and helped changed the world. For more information on the lecture, visit http://www.newportmansions.org. Rates for the Newport Mansions package start at $199 per night (week of March 19) for a Manor Guest room and $389 per night for a Mansion Suite. To book the Newport Mansions package at Hotel Viking, visit HotelViking.com.
At LemonTreeInn.com of Naples, Florida, guests are walking distance to the pubs and parks as well as bistros and beaches. But to explore the wild side of Florida, all guests have to do is join an Everglades safari, such as the one offered by Everglades Excursions, which leads adventurous and educational tours through Big Cypress State Preserve and Everglades National Parks, which are home to panthers, alligators, bears, birds and much more. To learn more about the excursions visit http://www.everglades-excursions.com. To book your stay at the Lemon Tree Inn, which has rates starting at $129 per night during peak season and rates as low as $89 per night during the summer, visit LemonTreeInn.com.
In Miami, Florida, Penguin Hotel is about location, location, location. Walking distance to Lincoln Road Mall, nightclubs, bars, restaurants and overlooking the sun-soaked South Beach, Penguin Hotel is ideally situated in the Art Deco district on Ocean Drive, one of the world's sexiest and best known streets. From food and wine festivals, boat shows, art events and more, there is always something incredible happening on South Beach. Major events coming in the spring and summer include the premier outdoor electronic music festival ULTRA, March 28-30, 2014, featuring the worlds best DJ's. Rates at Penguin Hotel for those dates start at $470 per night. To save significantly while still indulging in the excitement of South Beach, summer is the time to visit. This July 18-22, South Beach will host the Mercedes Benz Fashion Week, which focuses on swimsuit fashions from top designers. Nightly rates at Penguin Hotel during that week, which is considered off-season for Florida, start at $160 per night, a significant savings over peak winter rates. For more information and to book a stay, visit Penguinhotel.com.
Taking a vacation can merge with learning new things and at the same time checking items off your bucket list. Travel is a top bucket-list item as are often learning new things – like Scuba diving or kite surfing. Guests of Hotel Caravelle, a boutique waterfront hotel on the island of St. Croix, can scratch many items off their list as the hotel is steps from dive shops, sailing charters and kite-surfing instructors. Running a marathon is another common item on bucket lists and St. Croix has multiple opportunities for adults and kids. In May, St. Croix hosts the IronMan Triathlon (http://www.stcroixtriathlon.com), the Women's Race is in June, the Fort-to-Fort race is held in November (run takes you from the historic Christiansted Fort to Fort Frederik – one town to another!), the St. Croix Marathon is held in December, and The Children's Race is in January. For a full schedule, visit http://www.virginislandspace.org. Rates at Hotel Caravelle start at $150 per night, double occupancy. For more information visit hotelcaravelle.com or call 800-524-0410.