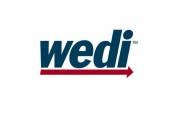 Reston, VA (PRWEB) February 24, 2014
The Sullivan Institute for Healthcare Innovation, in partnership with the Workgroup for Electronic Data Interchange (WEDI), today announced the creation of the Patient Experience Council. Following up on the patient engagement recommendations contained in the 2013 WEDI Report, the purpose of this Council is to provide a forum for consumers to offer guidance to the healthcare industry on how the industry can improve the consumers' experiences as patients and family caregivers when interacting with the healthcare system. "The Patient Experience Council is an important first initiative of the 2013 WEDI Report," said former Secretary of Health and Human Services and Honorary Chair of the 2013 WEDI Report, Louis W. Sullivan, M.D. "As a result of the recommendations in that report, which reflected the thinking of a representative spectrum of industry leaders, the healthcare industry has an immediate opportunity to improve consumer access to and outcomes from the healthcare system through application of emergent mobile and smart technologies for moving information that will benefit all healthcare stakeholders."
"The reality is patients and their support systems are looking to have a positive experience with healthcare," said co-chair Gail Embt, CEO, Kinergy Health. "This is why the Patient Experience Council was formed – to focus on the experience, rather than just engagement, as it is all-encompassing and includes healthcare system stakeholders, rather than placing the burden on the patient alone."
The Patient Experience Council will work to fulfill the recommendations contained in the 2013 WEDI Report to further consumer health IT literacy by developing a series of online learning resources to help consumers understand the tools available to manage their own care and engage the healthcare system. "The 2013 WEDI Report set a direction for the industry to begin progression in terms of putting the patient at the center of the industry's efforts at meeting its informational and experiential needs with healthcare and wellness," said President and CEO of WEDI, Devin Jopp. "I am pleased the Sullivan Institute for Healthcare Innovation and WEDI can partner to truly make this happen to engage consumers, patients, and family caregivers in helping design the next generation of the patient experience." Additional education and outreach will be created to help healthcare stakeholders understand innovative practices for enhancing the patient experience and advancing the patient experience.
WEDI and the Sullivan Institute also will be looking to organizations like the Society for Participatory Medicine for its insight on improving the patient experience. "Our organization is delighted to enter into a collaboration with the Patient Experience Council," said Joshua Seidman, President of the Society for Participatory Medicine. "We look forward to advancing our joint mission of engaging patients, as well as examining and improving interactions among patients, caretakers and healthcare professionals in order to foster partnerships among all stakeholders across the healthcare industry."
As an initial focus of the new initiative, the Patient Experience Council will develop a series of patient experience maps to illustrate optimal pathways and information requirements for areas such as patient intake, care coordination, and insurance processing. The outputs of this effort will be used to help inform public and private organizations on how to best design their systems and processes in order to improve the experiences of their patients.
"The goal of the Patient Experience Council is to reframe and elevate the delivery of patient care from episodic to experiential," co-chair Kym Martin, MBA, 3x cancer survivor says. "The Council will provide a platform for consumer, patient and family caregiver voices to be shared across multiple touch points in healthcare. Through one collective channel comprised of stakeholders collaborating to integrate patient feedback, this Council aims to enhance the unique contributions each stakeholder brings to the overall patient experience."
The Sullivan Institute is accepting nominations for the Patient Experience Council and is expecting to begin work on developing patient experience pathways and consumer education in March 2014. Please contact sholvey(at)wedi(dot)org if you wish to join. All requests must be received by March 15th.
About the Sullivan Institute
The Louis W. Sullivan Institute for Healthcare Innovation is a 501(c)(3) non-profit organization, named in honor of The Honorable Louis W. Sullivan, M.D. Its mission is to bring healthcare leaders together to share knowledge needed to transform the quality and efficiency of healthcare delivery through education, cooperation, communication, and innovation.
About WEDI
The Workgroup for Electronic Data Interchange (WEDI) is the leading authority on the use of Health IT to improve healthcare information exchange in order to enhance the quality of care, improve efficiency, and reduce costs of our nation's healthcare system. WEDI was formed in 1991 by Secretary of Health and Human Services (HHS) Sullivan and was designated in the 1996 HIPAA legislation as an advisor to HHS. WEDI's membership includes a broad coalition of organizations, including: hospitals, providers, health plans, vendors, government agencies, consumers, not-for-profit organizations, and standards bodies. To learn more, visit http://www.wedi.org.