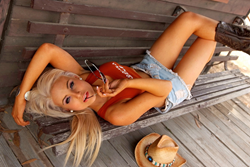 (PRWEB) February 26, 2014
SwingLifeStyle is known as one of the most sought-after organizers of regular Texas swingers parties, as swingers can enjoy a new and exciting party every week. Couples who enjoy the company of other couples and who want to meet new people can now gather and party in a safe, entertaining and pleasant location along with other like-minded people who are looking for a good time. As the name suggests, swinging has become a very popular lifestyle and these parties are undoubtedly a great opportunity for the party goers to relax after a long and stressful week.
Texas swingers have been organizing increasingly more parties and get-togethers over the past several years, and the swinger community has been growing as well. SwingLifeStyle comes to support the local community, and it has managed to build a name and a reputation for itself by providing exquisite and attractive swinger parties for those who want to relax and let off some steam. These parties are always dynamic and SwingLifeStyle is committed to rising to the expectations of the party people, with a brand new theme every week. This is certainly a great way to chase monotony and routine away, as well as a great opportunity for swingers to get together with other people who share the same hobbies and passions - these parties are open to both beginners who want to try something new and those who have experience in the field of swinging.
SwingLifeStyle is a dating website that is exclusively designed for swingers and for new couples who would like to spice things up by trying something new and exciting - not only does SwingLifeStyle connect people but it also offers them full access to forums, blogs, groups and other website where they can find a plethora of information along with parties they can go to on a weekly basis. There are tens of thousands of swingers registered on SwingLifeStyle and hundreds of them attend the themed party that are organized, therefore the success of these parties is almost guaranteed every time. In addition to this, there are also hundreds of chat rooms and pictures added each day, for the delight of the users. The chat rooms can be easily accessed by basically everybody who creates an account on the website, and the site guarantees real swinger ads as opposed to model ads.
Given the fact that the main themes of the parties change from one week to another, all swingers will find something they can relate to. This is one of the safest, easiest and fastest ways for them to enjoy real-life experience with other people who are on the same wavelength as they are, and it often happens that swinger parties are more appealing and entertaining as opposed to online dating. Even the shy couples can relax and find other couples they can spend quality time with. These parties guarantee discretion and only members who are above 18 years of age are allowed to sign up on the website and to attend the party. Visit now at Texas Swinger Party.