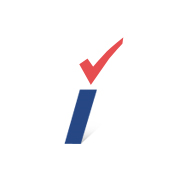 When businesses convert to online payment systems, they're improving the payment experience for both themselves and the customer. Providing multiple options for bill payment makes payment simpler and more efficient
Kearneysville, West Virginia (PRWEB) February 24, 2014
Jefferson Utilities, Inc. has implemented a new payment system through E-Complish that will add a convenient and reliable new way to pay online. Users can now make payments at any time through the Jefferson Utilities website, instead of mailing a check.
Jefferson Utilities, Inc. looked to E-Complish for a new payment solution in order to make payments more efficient for their customers. To increase the security and speed of delivery, Jefferson Utilities, Inc. opted for a new E-Complish product, Electronic Billing, Presentment and Payment, or EBPP. Now customers can enroll to receive an email with a link to log in to their existing HostPay account to view and pay their bill. Adhering to Level 1 PCI Compliance requirements and maintaining a high level of security for personal and account information, EBPP is a convenient and secure way to pay.
In addition to security and convenience, EBPP reduces delinquencies and past-due fees by providing a 24-hour online payment service, so customers will no longer have to visit payment centers or put their checks in the mail. EBPP will also benefit Jefferson Utilities, Inc., as the company will see a lower cost of operation by reducing the total number of paper bills.
"When businesses convert to online payment systems, they're improving the payment experience for both themselves and the customer," said Stephen Price, CEO of E-Complish. "Providing multiple options for bill payment makes payment simpler and more efficient."
Citizens who choose to pay online should visit http://www.juiwater.net to enroll.
###
E-Complish, LLC: Since 1998, E-Complish has helped businesses increase profit and communicate more efficiently with customers through its unique financial services, quickly becoming one of the nation's most reliable and secure payment partners. For more information about E-Complish, visit http://www.e-complish.com
For more information about E-Complish, please call (301) 865-7570 or visit http://www.e-complish.com. For more information about the Jefferson Utilities, Inc. payment system, please call (304) 728-2077.