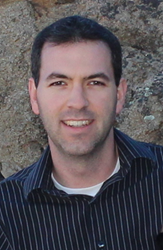 Cedar City, UT (PRWEB) February 25, 2014
On Friday, February 21st, a former CIA Officer was on ABC's hit TV show Shark Tank.
The ex-CIA Officer, Jason Hanson, pitched his "spy school" to the Sharks.
Through his spy school, Hanson teaches people the following skills...
--How to become a human lie detector and the simple ways you can tell if someone is trying to deceive you.
--How to escape zip ties, duct tape, rope, even handcuffs in 30 seconds or less… without having to use a knife or sharp object.
--How to disappear without a trace. (It's a simple 3-step process)
-How to hotwire a car even if you have zero mechanical knowledge.
--How to create an Escape and Evasion Kit and the 23 critical items to include in it.
--The #1 way to create an improvised weapon if you don't have any other way to protect yourself during an emergency survival situation.
--Lock picking secrets that will allow someone to quickly defeat doors and padlocks.
--How to use social engineering to get almost anything you want. (These are the secrets used by top intelligence agencies around the world.)
--How to avoid being the victim of a deadly home invasion.
--How to use a "break phone" to ensure you stay several steps ahead of your pursuers. (The secret of the break phone is one of the highest-level security measures you'll ever hear about.)
On the show, Hanson ended up making a deal with Shark Daymond John.
For an exciting and one-of-a-kind interview with Mr. Hanson, please call 801-512-2545.
Lisa Hutter
801-52-2545
lisa(at)spyescape(dot)com
http://www.SpyEscape.com