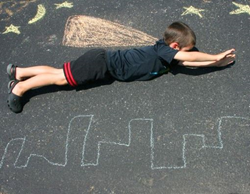 Eagan, Minn. (PRWEB) February 25, 2014
A greeting card contest hosted by CaringBridge and Hallmark Cards produced a touching series of winning designs inspired by real stories of hope and love from across the nation.
Fifteen winners drew on personal encounters with illness or other emotional experiences to express messages that celebrate the power of caring and compassion.
CaringBridge and Hallmark Cards launched the "Caring Messages" contest in November as part of National Family Caregiving Month.
"The Caring Messages contest set out to honor caregivers who work tirelessly to help those in need," said Sona Mehring, founder and CEO of CaringBridge. "The winning cards show that words of encouragement that come from the heart are extraordinarily powerful."
Some of the winning entries are touching and emotional. Others express feeling with a touch of humor. Whatever their approach, all the winners captured the love, hope and compassion that defines a good caregiver – and the CaringBridge mission. These winners include:
Rebecca Farrell – Newark, Del.
Cinde Corteloy – Tampa Bay, Fla.
Jami Bloedow – Orange Park, Fla.
Lindsey Rounbehler – Point Saint Lucie, Fla.
Jana Malone – Carmel, Ind.
Dorann Weber – Brown Mills, N.J.
Laurie Muller – Sunbury, Ohio
Summer Ruegger – Sandy, Ore.
Diane Shelderfer – Oxford, Penn.
Melissa Soto – Frisco, Texas
Eva Carter – Dallas, Texas
Cindy Harum – Wenatchee, Was.
Brook Burling – Wisconsin Rapids, Wis.
Paula German – Somerset, Wis.
Paula Mortimer – Chilton, Wis.
A panel of judges, made up of CaringBridge and Hallmark staff members, reviewed more than 900 entries to find the 15 winners. Judges examined how well the entry expressed the theme and the cohesiveness of the design.
Winners will receive prizes ranging from $50 to $150.
For more information about the winners and to view the winning designs, visit CaringBridge.org.
The winning designs are available for purchase online at Hallmarkcontest.com.
About CaringBridge
CaringBridge is a nonprofit organization offering many ways for people to care for each other during any type of health event. Its mission is to amplify the love, hope and compassion in the world, making each health journey easier. CaringBridge, started in 1997, provides protected online spaces with multiple privacy settings. It is available and accessible to anyone, anywhere at no cost. More than 46 million people visited the site in 2012, and more than half a million people connect through CaringBridge every day.