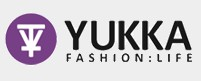 (PRWEB UK) 26 February 2014
Hip hop clothing is all about representing individuality and tough 'edge'. Along with jeans, hoodies, T's, jackets and the right bling, no outfit would be complete without suitably stylish footwear.
Leading UK streetwear retailer Yukka reveals the Top 10 most popular hip hop trainers of all time:
10 - Air Jordan XI
The Air Jordan series has always been iconic in the world of hip hop, particularly the Air Jordan XI with their patent leather and stylish gloss. According to Yukka, some purists still consider Air Jordan XI to be the 'last great sneakers'.
9 - Air Jordan IV
The 1983 Spoke Lee movie took these classic sneaks to stellar heights of popularity, from New York hipsters to East Coat rappers.
8 - Prada 'America's Cup'
These exclusive trainers by the exclusive Italian fashion brand fast become the most coveted inspirational sneakers for the hood. For those who enjoy the glamorous glossy look, Yukka advises there is no better buy.
7 - OG Gucci Sneakers
While the Prada 'American Cup' Sneakers gave them a major run for their money, the OG Gucci Sneakers still remain as one of the most supreme footwear choices of the street savvy. They were a firm favourite of the likes of Eric B and Rakim.
6 - Reebok 5411S
The Reebok 5411S trainers gave ladies in the hip hop world a chance to truly shine, reveals Yukka. These candy coloured fashion statement items were a must when they first hit the stores.
5 - Timberland 10061
While some might say that these are not true sneaks, no top hip hop footwear list would be complete without mentioning the Timberland 10061 construction boots in classic wheat. Highly promoted by none other than Jay-Z, these shoes are super stylish while being tough enough to handle anything the streets dish out.
4 - Air Jordan III
Yet another Air Jordan classic, the III sneaks literally flew off the shelves thanks to the suave marketing that featured the Crooklynite character of Spike Lee. Yukka says they are regarded by many as the best hip hop trainers ever.
3 - Nike Air Force 1
With their smooth, clean silhouette on all-white leather, these trend setting sneakers are one of the best hip hop fashion accessories to come out in the 90s.
2 - Puma Clydes
The bold Puma Clydes won the hearts of the hip hop world because of their luxurious suede finish. That, coupled with the endorsement by legendary Walt Clyde Frazier advises Yukka, ensured their fierce staying power.
1 - Adidas Superstar
Urban clothing specialist Yukka crowns the Adidas Superstar brand, also known as Shell Toes, as the top hip hop sneaks of all time. Their iconic style promoted by Run-DMC, along with a virtually indestructible rubberised toecap, ensures these trainers remain extremely fashionable in hip hop circles.