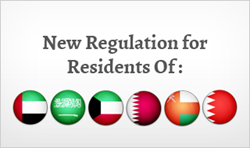 (PRWEB) February 25, 2014
MEEC has passed a new regulation whereby, it is mandatory for all students' academic documents to be translated into Arabic. The working committee unanimously agreed to this new regulation and has passed it with immediate effect. According to the clause 1.11 (a) of the said law, "This law and the exhibits attached hereto clearly state that all students, those of both local status as well as expatriate status, are required to have their academic documents translated into Arabic before proceeding with attestation services".
As a result of the new law, all students who have pursued higher education with foreign universities are obligated to have their academic documents translated into the Arabic text. This is to facilitate universities in their affiliations with renowned and well-established corporations and organizations operating in the Middle East region as well as around the world. These corporations require official transcripts in both the native language as well as the English language so that employers may verify self-reported academic information with an official academic record. "This will help iron out numerous difficulties commonly faced by educational institutions and business corporations with regard to verification of academic records for job applications", explained one representative who voted in favor of the bill. "The removal of the language barrier will enable students to easily connect with local employers and apply for their desired job position."
Although the committee has given the go ahead with regard to the implementation of the law, many educational institutions have yet to inculcate this law into their formal structure. The committee requires all educational institutions to start abiding by the rules of the said law by 03rd March 2014, failure to comply will result in financial fines being imposed on institutes and students alike.