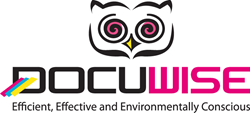 With this module, Kaseya customers can take advantage of Docuwise service offerings while maintaining a fully web-based 'single pane of glass' experience.
Long Beach, CA (PRWEB) February 25, 2014
This DOCUWISE-Kaseya MPS integration will serve consumers of Kaseya, a leading provider of IT systems management software. With this module, Kaseya customers can take advantage of DOCUWISE MPS service offerings while maintaining a fully web-based 'single pane of glass' experience.
The PESO™ (Print Environment System Organizer) MPS Platform was developed by DOCUWISE exclusively for Managed Service Providers as a complete turnkey MPS solution that delivers a SaaS enterprise-class document output device monitoring including options such as supply, service, sales and MPS program contract support, management and recurring revenue. This integration allows Kaseya Partners to effectively deliver a full array of MPS solutions with little or no overhead.
Kaseya MPS On-Premise 6.5 is an easy to deploy solution that is brand agnostic and OEM neutral. The integration utilizes the PESO™ DCA (Data Collection Agent) and accurately monitors, reports and generates alerts for 99.8% of all document output devices in the market today.
DOCUWISE has developed a Print Device Specific database with a proprietary scripted intelligence that is used for scanning the database for specific data. Our proprietary methodology, used to insert print device information into our database, how we process data to make critical decisions regarding the specific print device and our scripted cross referencing software, allow PESO™ too quickly and effectively access print device specific information on ANY print device. PESO™ uses this methodology to organize data for every make and model of print device in the market. This proprietary technology has created the largest and most accurate print device database in the world and our database is growing every day.
"PESO™ doesn't conduct 'manufacturer specific' scans as our primary methodology, which is typical in the industry. A manufacturer specific scan consists of scanning a device for what you expect its definitions and values to be. Our proprietary database technology allows us to know what to scan on each device. The PESO™ Data Collection Agent is not simply scanning a group of devices based on model type," says Ron Harris, DOCUWISE CEO. "For example," says Harris, "a Xerox ColorQube 9201 will have 5 supplies. A ColorQube 9202 will have 6 supplies. Some Xerox's will have 12, 14 or 16 different supplies for similar models."
Harris also states, "Because PESO™ knows what to scan before it scans, it doesn't scan for unnecessary supply values. PESO™ is able to be extremely targeted with what it queries from a device. This reduces unnecessary scanning of non-existent OID's and reduces network traffic. PESO™ is able to alter/fix/change a single definition that only affects that particular model."
The PESO™ system is extremely accurate and allows us to easily accommodate a print device model that may have small differences from one another. In other words, the same model having different controllers - or the same model having different firmware - can cause what the device reports to us to change. PESO™ has multiple definitions in the device database for the same model and the DCA will search and find the correct definition.
For devices not in our database PESO™ has a comprehensive backend system that allows us to "walk" the database of a given device and grab the embedded web pages and our PESO™ technology uploads this information to our server. To checks its accuracy we load the data on our SNMP simulator and add the device to our database as if it was physically sitting here in our office.
"We're happy to welcome DOCUWISE to our growing number of Technology Alliance Program partners," said Don LeClair, EVP of Product Development for Kaseya. "New ideas and innovations from Kaseya technology partners help drive additional value for our customers and enhance the overall Kaseya user experience."
Kaseya is a leading global provider of IT systems management software. It is the only vendor to provide a complete IT management solution delivered both via cloud and on-premise. Kaseya technology empowers MSPs and mid-sized enterprises to proactively manage and control their IT environments remotely, easily and efficiently from a single platform. Kaseya solutions are in use by more than 10,000 customers worldwide in a wide variety of industries, including retail, manufacturing, healthcare, education, government, media, technology, finance, and more. Kaseya is privately held with a presence in over 20 countries.
About DOCUWISE
DOCUWISE is a Hybrid Managed Print Solutions Provider. The DOCUWISE MPS solution is turnkey and created exclusively for VARs and IT Service Providers. Our proprietary cloud based MPS-RMM platform PESO™ (Print Environment System Organizer) allows an MSP or VAR to monitor, manage and automate an unlimited number of Document Output Environments simultaneously. PESO™ guides our Partners through the entire MPS process from prospecting to implementation; it's comprehensive, easy to use and intuitive. PESO™ includes remote monitoring, data tracking, integrated supply fulfillment, nationwide on-site service - break/fix, helpdesk, automated billing options, TCO analysis, rightsizing, asset allocation, proposals, contracts, implementation and optimization.