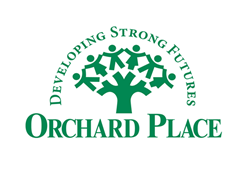 One in Four Children Experience Mental Illness – Early Diagnosis Critical for Treatment
Des Moines, IA (PRWEB) February 26, 2014
Orchard Place, mental health experts for Iowa's children, continues to work to break the stigma of mental issues facing today's youth. Even with a broad range of new and proven treatment options parents often have a hard time recognizing that their child is experiencing signs of mental illness.
"Often, parents reason that a certain behavior is associated with just being a kid," said Orchard Place Chief Executive Officer Anne Starr. "Our society still attaches a stigma to mental illness, unlike our view of someone who has a medical condition. A mental illness in a child is as serious as a physical one, but parents are more likely to lack confidence in asking for professional help for an emotional or mental health issue. Parents have a wide range of emotions in response to their child's changing moods and behaviors, and often, parents experience guilt and shame. While perfectly normal to experience these feelings, it's important that parents don't allow those feelings to prevent them from getting support and help. When a child has a mental illness, parents can isolate themselves, just at a time when they really need the most support. It helps if the parent can tell themselves that seeking professional help for a mental health issue is no different than from doing that for a medical condition."
With the help of Orchard Place's mental health experts, a list of 'indicators' for parents has been compiled. While no list can completely cover all behaviors or risk factors, early identification can make a big difference in putting a child on a path for success.
"We see examples every day of mental health issues that would have been easier to address only if recognized earlier," noted Orchard Place Campus Vice President Amber Rand. "Treatment solutions range from out-patient, in-home, school-based or 24 hour care as provided at the Orchard Place Campus Psychiatric Medical Institute for Children."
Due to the lack of psychiatrists, psychologists, and mental health professionals in Iowa, many in need of help are placed on a waiting list. For parents and children this can be an agonizing period. This makes early diagnosis and intervention even more important.
Rand says there are some warning signs parents should be aware of:

Changes in school performance
Increased irritability and difficulty controlling temper
Aggressive behavior
Threats to self or others
Changes in sleep patterns
Changes in self care habits
Significant mood swings
Feelings of sadness
Excessive worry or anxiety
Hyperactivity
Social withdrawal
Trouble interacting with friends and family
Changes in eating patterns
Use of alcohol or drugs
Numerous unexplained physical ailments and complaints
While this list is a good starting point, it is far from complete. Mental health issues can be extremely complex requiring professional diagnosis and treatment. Starr says a good place to start is with the child's pediatrician, a doctor or any professional the family feels most appropriate and comfortable discussing medical and mental health related issues. "Today's medical practitioners are trained to recognize the signs of mental and emotional health, and are often the most trusted first source of contact for parents."
Parents should also ask pediatricians if they are aware of additional mental health specialists. They should be updated on community care programs, recommend school programs, and can suggest additional resources for parents and the family.
"For some children and parents, finally getting a diagnosis and a treatment plan is overwhelming. For others, it's a great relief. The good news is that there are resources and proven treatments available," adds Rand, who oversees the Orchard Place Campus.
As advocates for children's mental health, Starr and Rand suggest taking any signs of a possible mental illness seriously and reaching out for help. Like any form of a physical disease, mental illness is diagnosable and treatable. Children are constantly growing and developing, physically and cognitively. Mental health issues can have a major negative impact on growth and development when they go unaddressed. "We all wish it were that easy, but due to the variety of mental health issues and the complexity of the health system, when in doubt, don't wait, open up, talk to a professional," said Starr.
Many resources are available on the Orchard Place Website or by contacting a representative at Orchard Place. For more information, visit http://www.orchardplace.org or contact the Orchard Place Child Guidance Center at 515-244-2267 or the Orchard Place Campus at 515-285-6781.
About Orchard Place
Orchard Place is the oldest locally-based charity in Des Moines providing mental health treatment and expertise for Iowa's kids. Our inpatient, outpatient and community programs serve nearly 8,000 children from birth to age 22. Four operating divisions work under the Orchard Place umbrella of services: Child Guidance Center, Orchard Place Campus, PACE Juvenile Center and Orchard Place Integrated Health Program. More information can be found at http://www.orchardplace.org.