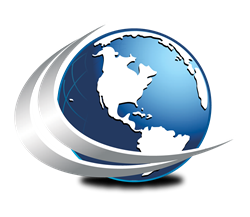 These third party disclosures often cause great harm to the consumer which sometimes leads to the loss of a job.
Mobile, Alabama (PRWEB) February 25, 2014
Scoreinc.com helps consumers get the assistance that they need when their rights are violated by collection agencies throughout the United States. If your rights or the rights of your customers have been violated, turn to Score for answers. The webinar training is free.
Scoreinc.com, the leading provider of Fair Debt collection Practice ACT lead aggregation, credit repair training, credit repair business software, and credit repair dispute services for credit repair companies, mortgage and real estate operations and law firms, announces an updated training for firms and companies to identify and defend against Fair Debt Collection Practices Act violations.
According to Joel S. Pate, president and CEO of Scoreinc.com, "The collection agencies continue to just get it wrong when collecting debts from consumers. The March 2013 report by the Consumer Financial Protection Bureau validates that while collection agencies have improved their behavior in some areas, they continue to violate consumer's rights at a disproportionate rate with nearly 200,000 complaints in 2012 alone. And based on our business with consumers every day, it doesn't appear that the 2013 numbers will be in lower."
According to Joshua Carmona, Vice President and Founder of Score, "While the most common violation is repeated phone calls to the consumer during all times of the day, that is not the most serious threat facing the consumer. From the CFPB's report, we see that collection agencies continue to threaten consumers, lie to them about the amount of debt actually owed, use of threats of violence and disclosing the collection effort to third parties in an attempt to embarrass the consumer into paying the debt. These third party disclosures often cause great harm to the consumer which sometimes leads to the loss of a job."
"Opportunities exist for bankruptcy lawyers to use FDCPA laws to virtually double their income on a bankruptcy case. Many bankruptcy law firms have engaged Score to train their staff in the best practices of perfecting a case against collection agencies in an effort to not only protect the rights of their clients but to also increase their income," according to Joel Pate, President of Scoreinc.com.
Scoreinc.com will host this updated training call that is open to all law firms, credit repair companies, and consumers and consumer advocates as well as governmental officials on Thursday February 27, 2014. Sign up by clicking this link: Register Here.
About Scoreinc.com
Scoreinc.com, Inc., headquarter in Mayaguez Puerto Rico USA, with offices in Mobile Alabama, is a leading provider of services to the derogatory credit sector of the financial service industry through its Scoreway® Software Solution and credit report accuracy dispute services. The Scoreway® platform provides an end-to-end management solution that helps the companies that we serve manage the credit review and dispute process and to improve controls and profitability. Scoreinc.com services an ever growing list of mortgage company's, banks, credit unions, Realtors®, builders and credit service organizations through its innovative technology and credit report accuracy service. Contact Score for more information at 877-876-5921 or by visiting the following pages: http://www.scoreinc.com.