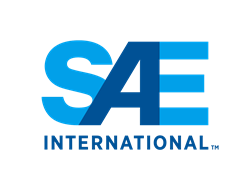 "SAE International welcome's this tremendous opportunity to join SFEO. We look forward to working with local enterprises and helping them to be more successful in terms of standards, technical conferences... technology and business exchange," Gary Schkade
Warrendale, PA (PRWEB) February 25, 2014
SAE International's China Office has become the first foreign enterprise member of the Shanghai Federation of Economic Organization (SFEO), which includes 184 Shanghai industrial associations and 170 member enterprises.
On Feb.19th, Mr. Chen Zhenhao, Vice President of Shanghai Federation of Economic Organization (SFEO) met with Mr. Gary Schkade, General Manager of SAE International China Office. During the meeting, the two discussed further cooperation and exchanges for better interaction with the automotive, aerospace and transportation industries in Shanghai. The SFEO hopes to help the SAE International China Office establish communication channels to Shanghai Municipal Government.
Mr. Schkade expressed appreciation for Mr. Chen's visit. "SAE International welcome's this tremendous opportunity to join SFEO. We look forward to working with local enterprises and helping them to be more successful in terms of standards, technical conferences and training, technology and business exchange," Mr. Schkade said.
About SFEO
Shanghai Federation of Economic Organizations-SFEO was established in March 1993, in order to improve the service functions, develop the active effect of supporting Shanghai's service-economy-oriented industrial structure adjustment, and promote the further development of primary, secondary and tertiary industries including automotive, aerospace etc. under the supervision of SHEITC, Shanghai Municipal Government.
SFEO has more than 300 members, over 180 economic associations & professional associations' members and over 150 enterprise members. The enterprise members are mainly composed of large central state-owned enterprise in Shanghai, influential industrial leader company and national well-known private company.
About SAE International
SAE International is a global association committed to being the ultimate knowledge source for the engineering profession. By uniting over 138,000 engineers and technical experts, we drive knowledge and expertise across a broad spectrum of industries. We act on two priorities: encouraging a lifetime of learning for mobility engineering professionals and setting the standards for industry engineering. We strive for a better world through the work of our philanthropic SAE Foundation, including programs like A World in Motion® and the Collegiate Design Series™.