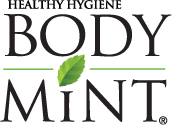 Oahu, HI (PRWEB) February 24, 2014
Body Mint-USA a popular body odor fighting product is about to become familiar to many more people worldwide. The company just announced a strategic partnership with Avanor Healthcare LTD. Under the agreement, Avanor will distribute Body Mint USA on their website to customer throughout the UK. Avanor is one of leading online suppliers of health supplements in the UK and for Body Mint this is a major push into markets outside the United States. A Body Mint Spokesperson announced the deal and said, "We are very excited to join forces with Avanor and with their experience in online marketing we look forward to bringing the benefits of Body Mint to more customers around the world."
Avanor has already built a product page for Body Mint and visitors to this product page will be able to purchase the product directly from the page. The Avanor site offers Body Mint as a single bottle or in a package of three for a discounted price. Avanor is well known throughout the UK and Europe as a leading supplier of effective health and well ness products and their shoppers will find Body Mint a major addition to their product offerings.
Body Mint is popular because just one capsule is all it takes to stop and prevent odors throughout the body, including underarm odor, odor caused by sweat and breath odor. The active ingredient in Body Mint is the all-natural chlorophyllin, a derivative of chlorophyll. Body Mint contains no harmful chemicals and that is also a major factor in the growing popularity of the product.
More information about Body Mint and the current sale is available on the product website at http://bodymint.com/. Company representatives are also available via phone at 1.866.263.9646. Body Mint also has a presence on Facebook, Twitter and YouTube and when visitors go to the Body Mint website they are able to chat live with an expert on the product. Those who want to learn more about Avanor's product website can visit http://www.buyinconfidence.com/.
ABOUT BODY MINT-USA LLC
Body Mint-USA, LLC is a subsidiary of Hawaiian Organics, LLC. The company was founded in 1997 with the mission to research and develop unique and healthy products that enhance the quality of life. Body Mint is Hawaiian Organic's first and most successful product. Body Mint is a natural, ingestible body and breath deodorizing/freshening tablet that is basically a deodorant in a pill.
To learn more contact:
1.866.263.9646
http://bodymint.com
###