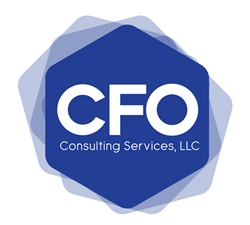 Bohemia, NY (PRWEB) February 27, 2014
CFO Consulting Services, a Long Island CFO services provider, discusses three mistakes entrepreneurs and small businesses should avoid.
According to a February 17th article posted on Fox Business titled "3 Financial Mistakes Entrepreneurs Make," small business owners and entrepreneurs are prone to making mistakes. However, many of the mistakes can be avoided with a little patience. The article says that the mistakes are often caused by entrepreneurs trying to rush their businesses into success. Patience is key, the article says, along with doing research. The article claims that by looking over numbers and statistics, business owners can not only avoid these mistakes, but improve their business as well.
Lawrence Teicher, founder of CFO Consulting Services, details the three common mistakes small business owners make:
1. Businesses focusing on the wrong numbers. "Many businesses focus solely on revenue growth to determine if they are successful," Teicher says. "In order to truly understand your business you need to look at a variety of numbers like gross profit and average revenue per customer (ARPU) and other numbers that focus on metrics besides solely revenue growth."
2. Focusing on external instead of internal capital. "Many owners want to attract investors to the business to increase capital and grow, but by seeking investors too early, your company could look weak. Focus on profitability to attract more investors of higher quality," he says.
3. Focus on unsustainable growth. Businesses that grow too quickly are destined for failure, the article says. "By growing slower you can see what the demand for your product or service is before you overspend on expanding," Teicher explains. "Building a recurring revenue stream with adequate margins is critical to long term success."
By providing part-time CFO services on an as-needed basis, CFO Consulting Services is revolutionizing the delivery of financial services. Now small and mid-sized businesses have access to the financial expertise once available to only large businesses. Founded by CPA and financial expert Lawrence Teicher, CFO Consulting Services follows four main principles: independence, objectivity, competence and confidentiality. These core values have led its clients to achieve lasting success in their businesses.
#####