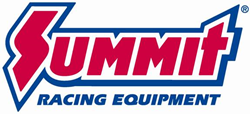 Tallmadge, OH (PRWEB) February 25, 2014
Designed to work with Stronghand's BuildPro welding table, this kit includes a myriad of mounting options to hold projects steady. That's why PowerNation's Truck Tech used this kit and a Strong Hand Welding Table during its "Exo-Skeleton Cage" episode.
The positioning possibilities with the BuildPro Modular Fixturing Kit practically endless and the components are sturdy enough to handle heavy projects. The kit includes:
30 fixed ball lock bolts with knurled thumb wheel
10 adjustable ball lock bolts with knurled thumb wheel
12 straight edge stops
8 threaded adapters
4 Inserta-Clamps
16 right angle plates
2 sliding channel bases
4 360 degree utility clamps
4 top V-pads
4 eccentric pads with offset holes for more mounting options
8 V-blocks
4 riser blocks
2 MagSpring clamps
2 table mount clamps
4 magnetic V-pads
The Strong Hand Tools BuildPro 114-Piece Modular Fixturing Kits and Welding Table were featured on Episode Six of PowerNation's Truck Tech. Watch the entire episode here: http://www.powernationtv.com/episode/XO2014-06/exo-skeleton-cage.
LINK TO STONGHAND TOOLS BUILDPRO MODULAR FIXTURING KIT
LINK TO STRONGHAND TOOLS BUILDPRO WELDING TABLES
About PowerNation Hot Parts at Summit Racing
PowerNation and Summit Racing have teamed up to showcase the latest parts and accessories for high performance, musclecars, trucks, and off-roading. Enthusiasts can learn all about these parts on episodes of PowerNation's Engine Power, Detroit Muscle, Truck Tech, and Xtreme Off-Road TV shows, then get the ones they want anytime at SummitRacing.com.
Summit Racing Equipment
SummitRacing.com
1-800-230-3030