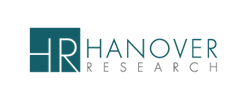 Washington, DC (PRWEB) February 26, 2014
Hanover Research, a global leader in information services, announced the results of an analysis of the current state of for-credit online education at both the undergraduate and graduate levels at predominantly non-profit institutions. By examining Peterson's Distance Learning Database, one of the most comprehensive datasets on distance and online learning currently available, the analysis reveals non-profit institutional trends amongst 699 institutions offering online degree programs in the United States.
"While there has been a huge growth in the online student population in the last decade—over 30 percent of the postsecondary student population has taken at least one for-credit course online—detailed online education trends can be difficult to determine due to limited institutional reporting," said Hanover Research's chief marketing officer, Gretchen Novak. "Our analysis serves to provide a useful base through which to outline the current types of degrees offered online, the most popular subject fields, and tuition rates."
Key findings include:

In total, these 699 institutions offer almost 9,000 online certificates and degree programs, the majority of which are offered by public, nonprofit institutions, though private nonprofits offer more graduate online programs.
At the undergraduate level, associate's and bachelor's degrees are both in-demand online offerings (3,839 degree programs in total), though undergraduate certificates also account for a significant portion of the total online offerings.
Current online programs are offered in a wide variety of subject fields. The most popular programs at the undergraduate level are: business, management, marketing, and related support services; health professions and related programs; and computer and information sciences and support services.
Among the top graduate level online programs are education; business, management, marketing, and related support services; and health professions and related programs.
Tuition rates of online programs were also analyzed. The average total tuition for an online bachelor's program is $43,477 compared to $21,959 for a master's program. These figures represent tuition paid over the entirety of the program, rather than a semester or credit hour, and do not include any deductions made via financial aid.
The minimum tuition of an online master's degree program is slightly above that of a bachelor's degree, while the average tuition rate of a bachelor's degree is twice as much as the average tuition of a master's program. On the whole, online associate's degrees appear to be less expensive than either bachelor's or master's degrees.
More information about Peterson's Databases can be accessed at http://www.petersonsdata.com/. See more of Peterson's products and services at http://www.petersonsbooks.com/ and http://www.petersons.com/.
###
About Hanover Research
Hanover Research is a global information services firm providing knowledge support to both for-profit and non-profit organizations. Through our unique, fixed-fee model we deliver customized, timely, and authoritative research and advice enabling our clients to make informed decisions, identify and seize opportunities, and heighten their effectiveness. Our comprehensive solutions for higher education institutions include recruiting and marketing strategy, grant proposal development, community and alumni engagement, institutional effectiveness, and program and resource management. Visit us at http://www.hanoverresearch.com.