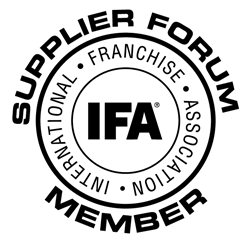 Chicago, Ill (PRWEB) February 24, 2014
Hireology, the leading selection management platform for distributed enterprises, announced their attendance at the International Franchise Association (IFA) Annual Convention in New Orleans, Louisiana this week. As a supplier forum member of the IFA, Hireology is anticipating a successful conference.
"We are thrilled to be exhibiting at the IFA Annual Convention," said Kevin Baumgart, Hireology's director of business development. "This is a major conference for everyone in the franchising space, and we look forward to showing attendees how Hireology can streamline their hiring processes.
The International Franchise Association is the oldest and largest franchising organization. With franchises representing over 100 different business categories, the Annual Convention enables thousands of franchise professionals to come together to learn, inspire, and network.
Hireology's selection management platform, built for distributed enterprises, gives franchisees and franchisors the tools they need to hire the right person. The web-based system includes job board integrations, verification tools, and customizable interview guides that franchisees can access at their own convenience.
The 2014 IFA Annual Convention is taking place in New Orleans, Louisiana from February 22nd to the 25th. To learn more about Hireology, please click here.
About Hireology
Hireology is the leading selection management platform for distributed enterprises. Their award-winning Selection Manager™ includes everything an operator needs to manage their hiring process, including a fully hosted career site, integrated job postings, compensation analysis, pre-hire assessments, interview guides, background checks, skills verification and more. Franchise systems, banks and financial institutions, healthcare systems, dealer networks, and other multi-site operators use Hireology's web-based platform to deliver consistent and repeatable hiring decisions in the field - leading to lower turnover and increased profitability per location.